Adele Set to Join an Exclusive 'James Bond' Singers' Club
Only one other singer has done multiple 007 theme songs.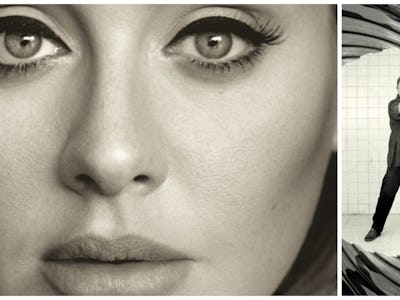 If Adele returns to sing the theme song for the next James Bond film, she will join an exclusive club of singers. It's so exclusive, in fact, that right now there's only one member.
On Monday, the Daily Beast reported that both Daniel Craig and Adele are in talks to both return for the 25th official James Bond film. At present, this report has not been confirmed by either Daniel Craig or Adele. Previously, Daniel Craig had repeated several times that he would likely not return to the role of James Bond after 2015's Spectre. Since then, fans and pundits alike have speculated and suggested all sorts of replacements for the role. But what about the theme song?
If it's true that Adele is singing another Bond song, she would be in good company. After singing and co-writing the theme song for the hit 2012 Bond film "Skyfall," returning to do another song would put Adele in the same category as a legend: Shirley Bassey.
Famous for singing the hit theme song "Goldfinger" (for the movie of the same name) in 1965, Shirley Bassey subsequently sang two more Bond songs. In 1971, Bassey returned to sing "Diamonds are Forever," and then again in 1979 for the Bond film Moonraker. This means, Bassey did the songs for two Sean Connery films and one Roger Moore film. And as of right now, Bassey is the only singer to have done multiple Bond movies, though most casual fans probably only know her for her memorable vocals on "Goldfinger." Meanwhile, Kanye West fans probably know that "Diamonds From Sierra Leone" heavily samples Bassey's vocals from "Diamonds are Forever."
The is no release date for the 25th Bond film at this time.