Adam West, the Best Batman, Has Died at 88
Without him, we might never have had "The Batusi."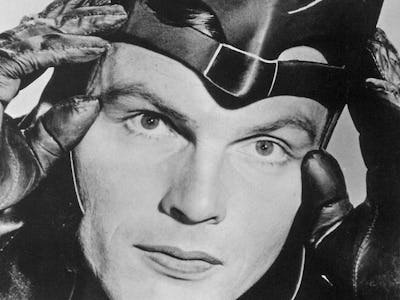 Adam West, known to many as Batman in the iconic 60's series, died Friday night at the age of 88 in Los Angeles following a short battle with leukemia.
"Our dad always saw himself as The Bright Knight, and aspired to make a positive impact on his fans' lives. He was and always will be our hero," his family said in a statement.
Born William West Anderson, the actor was best known for his role as Batman on the eponymous ABC series that attained a lasting cult following for its 60's kitch and wacky humor. With its "Bam!" and "Pow!" action scenes, the show was a major TV hit over the three seasons it aired and was followed by a feature-length film.
Following the series however, West publicly lamented that his association with the character of Batman inhibited him from getting other major roles. Still, he continued to work throughout his life and reprised his role as Batman in several animated shows and TV specials.
In 2000, he stepped into an entirely new character (kind of), as the voice of Mayor Adam West, the grim and bizarre mayor of Quahog, Rhode Island in Family Guy.
West is survived by his wife Marcelle Tagand Lear, his six children, five grandchildren, and two great-grandchildren.
Here is Adam West classic performance of "The Batusi", which went on to become a national dance craze following its debut on the show.