Tolkien's Lost 'Lord of the Rings' Story is Finally Published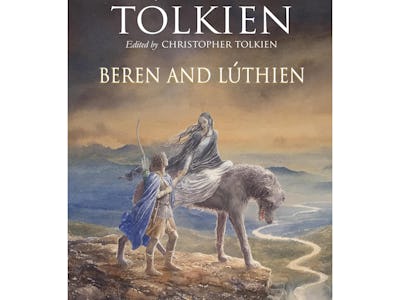 Alan Lee, HarperCollins
The story of Beren and Lúthien, two of Middle-earth's star-crossed lovers, has finally been immortalized in print over 100 years after J.R.R. Tolkien first put pen to paper. The Tale of Beren and Lúthien was finally published on Thursday, firmly filling in plot holes that have arisen over the years surrounding Tolkien's long-winded and distinctly complicated Lord of the Rings series.
Once described by Tolkien as a "very personal story" that he wrote after his return from the Battle of the Somme in World War I, The Tale of Beren and Lúthien is vital to the history of Middle-earth. Not only is their story paralleled in the better-known romance between Aragorn and Arwen in Tolkien's main trilogy, but it also played a critical role in The Silmarillion, which showcases the history of Middle-earth.
For more on what to expect from The Tale of Beren and Lúthien, check out Inverse's previous story, "Tolkien's Lost Lord of the Rings Book Finishes Middle-Earth's Story."
And if you need any more proof for how important this story was in the mind of Middle-earth's creator, a key scene in the book — an image of Lúthien dancing on a field of flowers — was inspired by his wife Edith doing the same thing while taking a walk through their hometown of East Yorkshire with Tolkien. The names Beren and Lúthien are carved into Tolkien's shared grave with Edith at Wolvercote Cemetery in Oxford, England. Let that fact warm your heart for the day.
The Tale of Beren and Lúthien, edited by Tolkien's son Christopher Tolkien and published by HarperCollins, is now available in stores and online.