Niantic Hints Legendary Birds Are Coming to 'Pokemon GO' Soon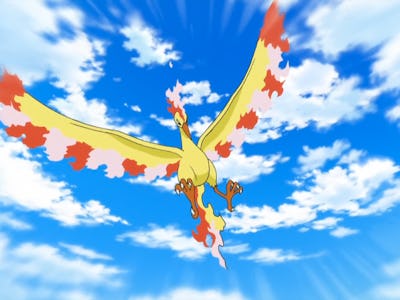 bulbapedia.net
Legendary Pokémon have been a key part of the Pokémon franchise for over 20 years, as one of the most thrilling parts of trying to "catch 'em all" involves hunting and battling the mythic, powerful creatures that live in Pokémon's world. However, so far Pokémon GO players haven't had a chance to hunt down legendary Pokémon IRL, leading many to wonder if Niantic would ever add them to the wildly popular augmented reality game. Last year, we learned that the legendary birds were in the game, but it looks like we might see more than just a lone Articuno for players to add to their mobile collection.
During the 21st Annual Webby Awards, Pokémon GO ended up bringing home the prize for Best Mobile Game of 2017 – which was accepted by Niantic's global product marketing lead Archit Bhargava. During the short acceptance speech, he uttered one tantalizing line: "This summer will be legendary!"
Considering that Niantic's CEO John Hanke has already mentioned more details surrounding the appearance of legendary Pokémon in Pokémon GO would be surfacing this year, it's a safe bet to assume Bhargava's short acceptance speech is confirming the coming summer months as the time we'll finally get our hands on some promised legendary Pokémon like Mewtwo, Zapdos, and Articuno.