Willie Nelson Death Hoax of Little Concern to Willie Nelson
"It's like water off a duck's back to Willie."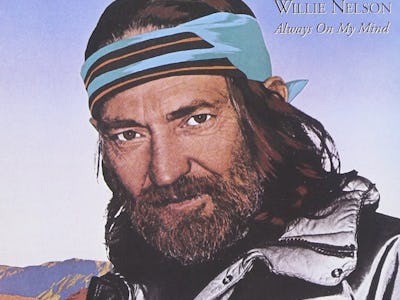 Willie Nelson, still alive. The echo chamber of the internet circulated again this past weekend a 2015 story, since deleted, from a fake news website (msmbc.co; lol) that claimed the singer, who turned 84 recently, had kicked the bucket. Not true, reports a source close to Nelson.
"It seems like every other week another death hoax pops up, and he takes it all in stride," an unidentified "insider" told Hollywood Life this weekend. "His family is more hurt by the rumors, but it's like water off a duck's back to Willie. He has a wicked sense of humor, and he's still very much alive and kicking."
Nelson was born April 29, 1933, in Abbott, Texas (2014 pop: 358). His recording career began in 1956 with "No Place For Me," a song that features some truly brutal imagery:
Your love is as cold as a north wind blowing
And the river that runs to the sea
How can I go on when your only love is gone
I can see this is no place for me
His best-known songs are 1978's "Mammas, Don't Let Your Babies Grow Up to Be Cowboys," a duet with Waylon Jennings; 1980's "On the Road Again," a duet with Johnny Cash; 1982's "Always on My Mind"; and 1980's "Pancho and Lefty," a song he performed with Merle Haggard and Townes Van Zandt.
Interestingly, the website that posted the hoax allows for anybody to submit a story. It is also hiring — if writing up fake news seems appealing, it's looking for your "skills." "We're hiring if you have the skills we are looking for. Learn more!"