Could Tesla's "Free Energy" Concept Be Powering UFOs?
A new documentary thinks so.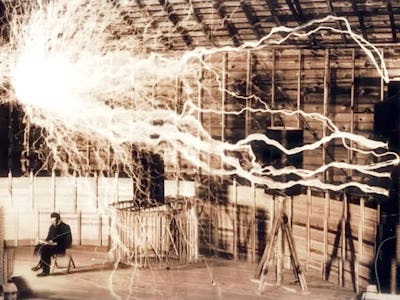 Youtube
According to a new documentary, a theory pioneered by Nikola Tesla called "free energy" suggests that the endless space all around us could be converted into energy — it just hasn't been, at least not by us.
Unacknowledged is a new film from Dr. Steven Greer, the founder of the Disclosure Project, a research endeavor aimed at publishing hidden information about UFOs and alien intelligence. Narrated by Giancarlo Esposito (Breaking Bad), the documentary explores decades of government secrecy surrounding UFOs. One apparent revelation is how aliens have harnessed free energy to power space craft — and we've apparently missed the boat. The question posed by the film is: "Why?"
Watch a teaser from the film below.
Unacknowledged is available on demand May 23.