'Persona 5' Publisher Threatens to Go After Players Streaming Spoilers
Not every company agrees with broadcasters streaming their product.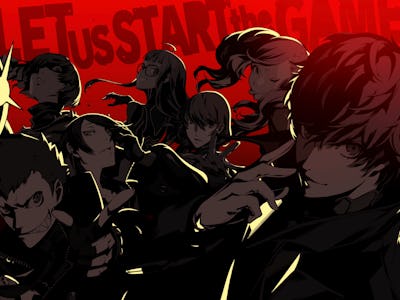 Nicholas Bashore
The long-anticipated role-playing game Persona 5 has officially been released in the West following its initial release in Japan last September. As is standard with newly released video game titles, many players are also eager to take their personal Persona 5 experience online to websites such as Twitch and YouTube to share them with their audience, but it looks like the game's Japanese publisher Atlus isn't keen on letting that happen without restrictions.
In a Tuesday blog post, Atlus USA released a guide outlining the rules for releasing video content and streaming the game, which weren't as open-ended as many had hoped. Essentially, players can release and stream video content up until the in-game 7/7 date provided it doesn't spoil any major story moments, doesn't show the end of each palace, doesn't show major boss fights outside of Kamoshida, doesn't show initial interactions with Yusuke, and prominently features dungeon crawling or spending time in Tokyo.
While we knew that certain sharing features would be blocked on the native PS4 UI when it came to screenshots, video captures, and streaming from the console back when the game released in Japan, many didn't believe these restrictions would carry over once the game released worldwide. It looks like that's the case for now, however, but the post from Atlus USA made it seem like they were working on removing many of these restrictions if possible:
"This being a Japanese title with a single-playthrough story means our masters in Japan are very wary about it. Sharing is currently blocked through the native PS4 UI. However, if you do plan on streaming, video guidelines above apply except length. If you decide to stream past 7/7 (I HIGHLY RECOMMEND NOT DOING THIS, YOU HAVE BEEN WARNED), you do so at the risk of being issued a content ID claim or worse, a channel strike/account suspension. That being said, Persona 5 is a super special case for us and we're in an ongoing discussion about how our polices may evolve in the future."
Since these content-ID claims and channel strikes can lead up to an account suspension — or a suspension can be issued without any warnings for breaches of this nature — streaming Persona 5 just isn't in the cards anymore for many streamers, which they've expressed is unfortunate considering they learned about it the day the game released to the public.
Either way, this continues the trend of Japanese publishers pushing against the streaming and video experiences players are so used to sharing these days, making it feel like Persona 5 is punishing fans for, well, being fans.
So, if you were planning on diving into Persona 5 on your own YouTube, Twitch channel, or a similar video service, be sure to review the guidelines or risk being taking down for showcasing content Atlus doesn't want out in the wild.