Elon Musk Takes an Adorable 5th Grader's Idea
Musk knows a good idea when he sees it.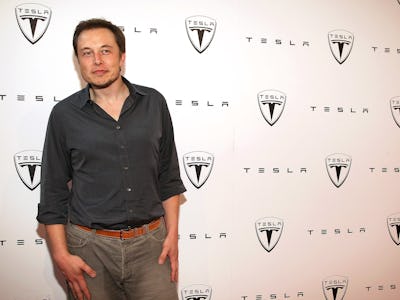 Getty Images / Vince Bucci
Elon Musk, the man behind SpaceX and Tesla, knows a good idea when he sees one. He also knows what good press looks like. That's why Musk took a precocious 5th grader's suggestion after receiving a lovely letter from the little tyke.
"Dear Elon Musk," the letter, which was mailed to Tesla and shared on Twitter by the student's dad, began. "I'm Bria from Ms. Esparza's 5th-grade class. I'm writing you because I would like to make a suggestion for your company. Also, I think your idea is very smart and friendly to the environment."
Bria's idea is that Tesla should have a competition where fans can make homemade Tesla commercials, since Tesla doesn't advertise on its own. The winner would get to see their commercial on TV and perhaps win "a year of free Supercharging or a Model 3 Easter Egg or something."
"The cool part is that [Tesla] still won't be taking the time and money to advertise for yourself," Bria added, fully understanding the driving spirit of Silicon Valley at such a young age.
About an hour after Bria's dad, InsideEVs.com contributor Steven Loveday, tweeted the letter at Musk, the Tesla CEO responded.
"Thank you for the lovely letter," Musk wrote. "That sounds like a great idea. We'll do it!"
The sweet response will surely make Bria even more enamored with Musk. Elsewhere in her letter, the 5th grader praised Tesla cars. "I hope that when I'm older I can drive a Tesla," she wrote.
"It's so sad they cannot be sold in Michigan," Bria added. "It's such a hassle to have to drive to a different state to get a car."
Bria says she plans on being a politician when she grows up, and will ensure that the government will allow people to buy Teslas everywhere.
Musk, we assume, will be a major donor to her campaign.