Steam Greenlight Is Finally Being Replaced
Valve's publishing program is being completely reworked.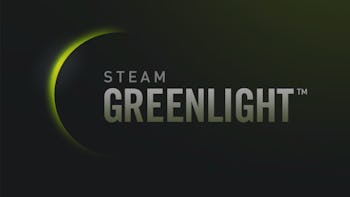 Steam
Valve announced today in a blog post that the company will be removing the Steam Greenlight system from Steam to introduce a more streamlined one. The idea is that the new system, called Steam Direct, will still promote the development of small-scale projects on the digital platform without the problems of its predecessor.
Originally launched in 2012, Steam Greenlight was a specific section of Valve's digital video game distribution platform used to judge how Steam customers felt about smaller video game projects presented by developers. Users could vote on specific projects to express their interest without having to purchase the game in question. Provided enough votes were cast in favor of a project submitted by developers, a title was then "greenlit" and granted the ability to publish itself on Steam's digital store for purchase.
Unfortunately, the system had at least one major problem: Since so many projects were openly submitted to the program, there was always an overwhelming number of games for Steam users to sift through and vote on. This often made it extremely difficult for developers to get projects noticed, preventing them from being "greenlit" without a massive buildup of support, which is something Valve is looking to solve with Steam Direct.
It's worth noting: Steam Early Access, which has published a series of titles under active development — like ARK: Survival Evolved and Conan Exiles — will not be affected by this change.
Set to launch in Spring this year, Steam Direct will replace Steam Greenlight and introduce a direct signup system for developers looking to put their games on Steam. Valve will be asking developers to complete a set of digital paperwork, submit personal or company verification, and provide tax documents like the process of applying for a bank account. After these initial steps, developers pay an application fee for each new title they wish to distribute on the platform. Essentially, the fee is intended to focus the process on development teams who are serious about their games. The exact fee has yet to be decided upon, although discussion with developers and studios have given Valve a range of responses starting at $100 and going up as high as $5,000.