Facebook's Secretive Lab Wants to Transmit Your Brain Waves
The initiative is part of the Building 8 lab.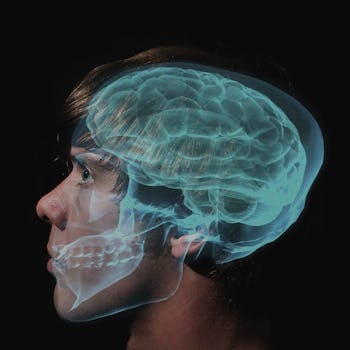 Eric Wienke/Flickr
Facebook has some big plans for the future of social networking. A series of job postings discovered Thursday suggest the company wants to use non-invasive techniques to measure users' brain waves, with artificial intelligence decoding the data. The listings are all for the company's Building 8 lab, a secretive organization headed by the former head of the Defense Advanced Research Projects Agency (DARPA).
One listing seeks a brain-computer interface engineer for a two-year project in the lab focused on advanced brain technologies. The candidate will be responsible for the "application of machine learning methods, including encoding and decoding models, to neuroimaging and electrophysiological data." In other words, Facebook wants to apply artificial intelligence to brain scan data.
Another listing, for a neural imaging engineer, sheds some light on how Facebook might actually scan people's brains. The company wants someone to design methods based around "optical, RF, ultrasound, or other entirely non-invasive approaches." Anyone concerned that Facebook was going to implant chips in your head can breathe a sigh of relief.
An air of secrecy surrounds Building 8. In April, the company hired Regina Dugan, the former head of DARPA, to head up the lab. At the F8 conference, Facebook CEO Mark Zuckerberg gave some clues about what the lab might be working on, revealing a company-wide roadmap:
From the job listings, it's clear that brain scanning falls under the umbrella of A.I., but it's possible that it will also make its way into new virtual reality experiences. A VR headset is an ideal place to attach a brain scanner, adding a new dimension to communications. Zuckerberg has even proclaimed that, in ten years time social networking on VR will be mainstream.
But brain scanning has faced skepticism from some, who worry that sharing data impossible to change creates security risks. Abdul Serwadda, assistant professor at Texas Tech University, conducted research in October that showed using brain waves as an alternative to a password means hackers will attempt to collect waves from other sources. It doesn't matter if Facebook doesn't use your brain waves to check you are who you say you are: if something like your email account uses the same waves, they're still valuable to hackers. Worst of all, you can't change them.