God Bless These New Marvel Hip Hop Variant Covers
This might be better than half of the Marvel movies.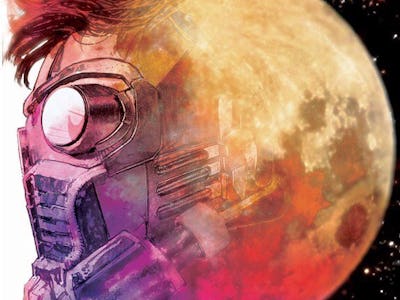 Twitter
Marvel continues to show just how beautiful combining hip-hop and comic books actually are. For the world's most avid hip-hop fans, these variant covers are such a blessing. Rappers are some of the biggest comic book nerds out there, but we would never know it based on the portrayal of hip-hop as an art form. It's okay to be a nerd and show a love of hip-hop. Being the music for a generation of outcasts, no genre blends more naturally to comic books. This week, Marvel released six new variant covers, remixing covers from Jay-Z, Kanye West, and even Kid Cudi. It will be interesting to see which future albums get the superhero treatment by Marvel. This has also been an excellent platform for young artists to show off some of their best work. Check out the new ones and keep your eyes peeled for more.
Mighty Captain Marvel based on Kanye West's The Life of Pablo
I somehow imagine Captain Marvel flying around to "Waves".
Elektra based on Jay-Z's American Gangster
She somehow fits in this scene better than Jay-Z did.
Bullseye based on Vic Mensa's There's a Lot Going On
The best part of this piece is the little changes made to the picture. Instead of the bullseye that was on Vic Mensa's stomach, it is now on Bullseye's head, and Vic Mensa's original "There's a Lot Going On" was changed to "There's a Lot Being Thrown".
The Hulk based on The Game's The R.E.D. Album
I wonder how it could have looked with the red Hulk instead of the green Hulk — staying with The Game's original theme.
Star-Lord based on Kid Cudi's Man on the Moon
Mr. Spacely meets Star-Lord. It's a dope concept with even better artwork.
Kingpin based on Killer Mike's R.A.P. Music
Kingpin sort of resembles the weird main character from, Bully.
Gamora based on Ma$e's Harlem World
Sadly, Gamora isn't the type to get a shoulder tattoo. But she should consider it in the near future.