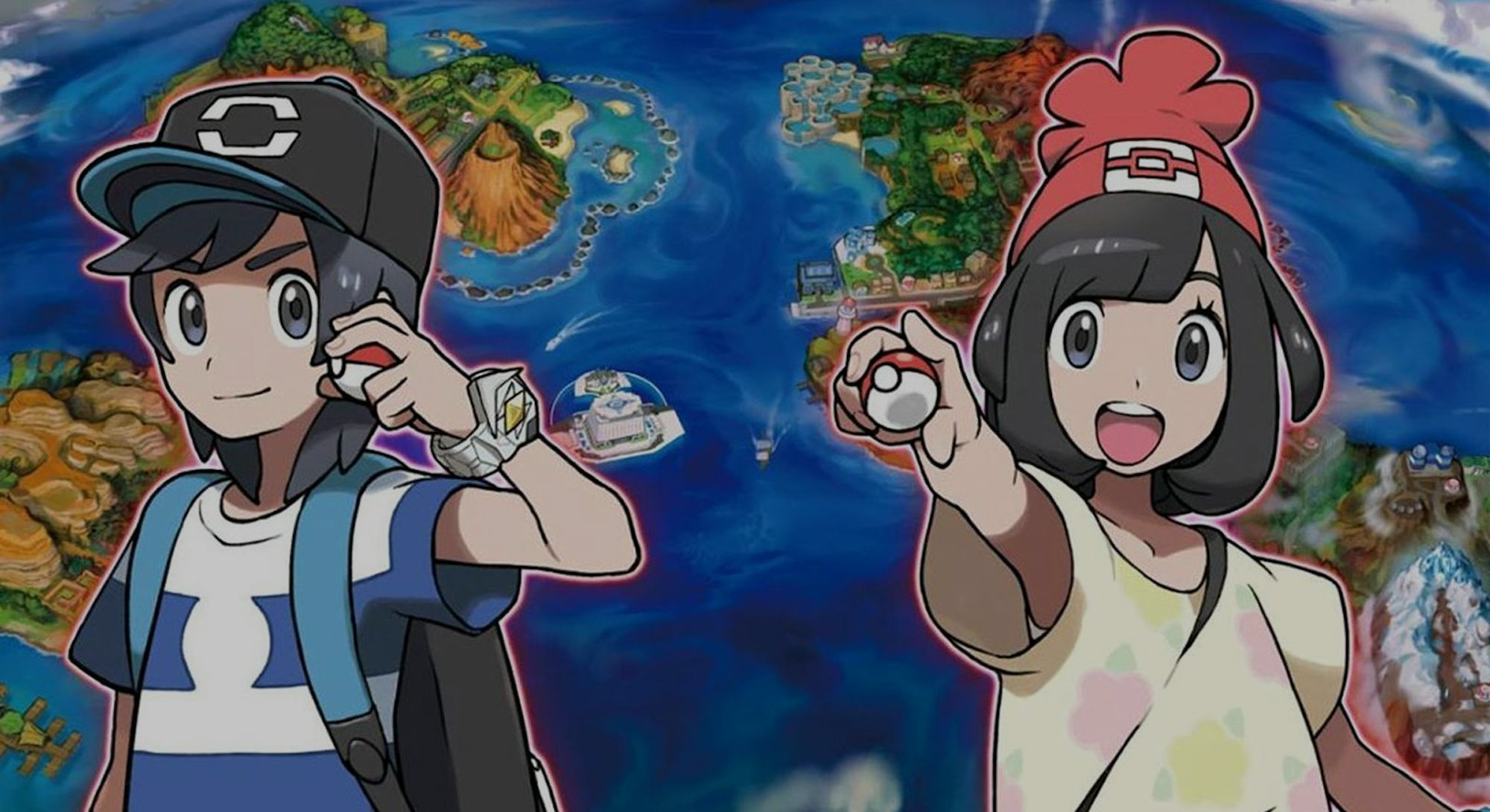 Gaming
How to Beat the Elite Four in 'Pokemon Sun' and 'Moon'
It all comes down to this. 
The Pokemon Company
So you've completed all of the Island Trials that Alola has to throw at you. Now you're ready for the true challenge — it's time to head to Mount Lanakila to test your mettle against Professor Kukui's new Pokémon League. Its been a long journey, but don't think you can rest just yet. Alola's Pokémon League in Pokémon Sun and Moon presents one of the toughest challenges in the series yet, with an Elite Four featuring diverse, well-constructed teams that will take some careful planning to beat.
(Spoilers ahead.)
Prep for Battle
First things first, you'll want to make sure you stock up on any ideas you may need in battle. You won't have another opportunity to pop out and purchase any extras or heal your weary Pokémon. Stock up on some status healers that can cure Confusion, Poison, and Paralyze. Alternatively, equip some Berries or make sure you have some in you bag that cover these debuffs. Double check that you have enough Potions and Revives, too, in case things start to head south.
Hala
Hala is back and he's brought a new team of Fighting Pokémon to judge how you've improved over your adventure across Alola.
Hariyama Level 54
Fighting
Moves
Primeape Level 54
Fighting
Moves
Bewear Level 54
Normal/Fighting
Moves
Poliwrath Level 54
Water/Fighting
Moves
Crabominable Level 55
Ice/Fighting
Moves
Items
Psychic-type Pokémon are normally the default counters to Fighting-type Pokémon, but you'll note that Hala's team has a lot of hybrids that you'll need to adapt to. Hariyama and Bewear can be taken out in the traditional way, but while a Psychic-type seems like a good option for Primeape, just be aware that Hala's knows Pursuit, which can do a fair deal of damage. If you're worried, use something that doesn't bear a weakness to Dark-type moves. Flying-types are helpful in this instance. Hala's last two Pokémon — Poliwrath and Crabominable — can be taken down with Electric- and Fire-type Pokémon respectively. Be on the lookout for Crabominable's Z-Move, though. Next!
Oliva
Olivia specializes in Rock-type Pokémon, so your Water- and Grass-types will really shine in this battle. Let's see what she has on the docket this time around.
Relicanth Level 54
Water/Rock
Moves
Carbink Level 54
Rock/Fairy
Moves
Golem Level 54
Rock/Electric
Moves
Probopass Level 54
Rock/Steel
Moves
Lycanroc Level 55
Rock
Moves
Items
This fight should be pretty straight forward. If you can, use a Grass-type against Relicanth, and you'll definitely want to keep Water-types away from Alolan Golem, who can easily take them out with Thunderpunch. Other than that, it should be business as usual when dealing with a Rock-type trainer. On to the next one.
Acerola
Things start to get a bit tricky when you decide to approach Acerola, who specializes in Ghost-type Pokémon. Their resistances and diverse movesets could spell trouble for a number of your Pokémon. Make sure you have some way to heal confusion in your bag, too.
Sableye Level 54
Dark/Ghost
Moves
Drifblim Level 54
Ghost/Flying
Moves
Dhelmise Level 54
Ghost/Grass
Moves
Froslass Level 54
Ice/Ghost
Moves
Palossand Level 55
Ghost/Ground
Moves
Items
Sableye's sole weakness is Fairy-type Pokémon, so hopefully you've made things easy on yourself and have a Pokémon on your team that's either a Fairy or knows a Fairy-type move. An Alolan Ninetales with Moonblast might be a good option here. Be careful if you plan on using a Fire-type against Dhelmise, as it knows Whirlpool and could cause you trouble. Again, Alolan Ninetales could be helpful here thanks to its Ice-typing and resistance to Dark- and Ghost-type moves. Other than that, Psychic-types are a good option as long as you don't run the risk of getting hit by a Dark-type move.
Kahili
Kahili brings Flying-type Pokémon into battle, so come prepared with an Electric, Rock, or Ice Pokémon.
Skarmory Level 54
Steel/Flying
Moves
Crobat Level 54
Poison/Flying
Moves
Oricorio Level 54
Fire/Flying
Moves
Mandibuzz Level 54
Dark/Flying
Moves
Toucannon Level 55
Normal/Flying
Moves
Items
Another fairly straightforward battle, you can opt to switch in a Fire-type Pokémon against Skarmory, or just hold steady with your trusty Electric-type. Watch out for Mandibuzz, who knows Bone Rush, which could hurt any Electric Pokémon you might be using. Use a Rock- or Ice-type to take it out. And, if you're using a Vikavolt, be careful around Kahili's Toucannon, which knows Rock Blast.
Professor Kukui
The final obstacle between you and Pokémon Champion-hood is the Professor himself. He's not going to go easy on you — his team has great coverage and features the starter strong to the one you chose at the beginning of the game. Here's a peek at his team.
Lycanroc Level 57
Rock
Moves
Ninetales Level 56
Ice/Fairy
Moves
Braviary Level 56
Normal/Flying
Moves
Magnezone Level 56
Electric/Steel
Moves
Snorlax Level 56
Normal
Moves
Depending on your starter Pokémon, Kukui's final team member varies:
Icineroar Level 58 — If you chose Rowlet
Fire/Dark
Moves
Items
Primarina Level 58 — If you chose Litten
Water/Fairy
Moves
Items
Decidueye Level 58 — If you chose Primarina
Grass/Ghost
Moves
Items
Hopefully you have a diverse team for this fight, because you're going to need it. Lycanroc and Ninetales, and Braviary have pretty clear weaknesses — Water, Fire, and Electric or Rock attacks should do the trick for each respectively. For Magnezone, use a Fighting, Fire, or Ground Pokémon to counter its dual-typing. Snorlax is best approached with a Fighting-type Pokémon. The last team member is up to you, of course. You can use their elemental opposite to take them down, or use their secondary typings against them.
Once you best Professor Kukui, you're the new Alolan Pokémon Champion. Congratulations!