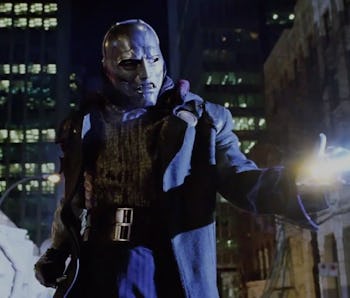 Entertainment
Dr. Doom Won't Appear in Marvel Movies Anytime Soon
Marvel may have driven some hard bargains to get Spider-Man and Ego the Living Planet in the Marvel Cinematic Universe, but don't expect the X-Men or Dr. Doom to join the franchise.
Marvel Studios president Kevin Feige said in an interview there's no way they'll be able to use characters from the X-Men or Fantastic Four in future MCU movies. Marvel previously negotiated with Fox for the use of Ego the Living Planet for Guardians of the Galaxy 2 in exchange for Negasonic's new power and look in Deadpool, but Feige said a bigger partnership is a no-go. That means Wolverine, Dr. Doom and plenty of other fan favorites are pretty much off the table for the time being.
"It's an impossibility at this juncture. We certainly have enough films to keep us busy for a number of lifetimes," Feige said.
Right now, Dr. Doom is one of the characters taking on the role of Iron Man in the current "Marvel NOW!" lineup, so there were high hopes that he could be introduced into the MCU. There were even rumors that a deleted Avengers: Infinity War scouting photo from the Russo Brothers was Doom's homeland of Latveria. Unfortunately, it looks like we're stuck with Fox's rendition of the character, meaning that abomination of a villain from Fan4stic. At least Stan Lee still thinks he's not that bad a guy.