Remember When Leonard Cohen's "Hallelujah" Went to Space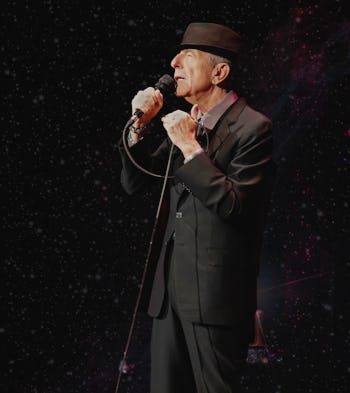 Getty Images/Jschulman555
Legendary singer-songwriter Leonard Cohen is no longer with us, as news broke on Thursday that he had died at the age of 82. Cohen's official Facebook page announced his death late in the evening and tributes to the celebrated musician quickly began flooding social media, alongside lamentations that 2016 has taken yet another great from us. Cohen's career spanned five decades, and his music even made it into outer space.
In late 2012, Canadian astronaut and internet favorite Chris Hadfield became the commander of the International Space Station. Hadfield is a major music lover, and he brought thousands of songs with him to the ISS. One of his favorites was Cohen's most iconic song, "Hallelujah," he told the Canadian Space Agency.
"Poetry emotion, a classic that so many people have recorded, one that our band has loved and sung with harmonies and soaring leads for years," he explained, mentioning his personal history with the track. "I played it in Star City, Russia, inside the new wooden Orthodox cathedral while it was under construction, with guitar and flute accompaniment."
"Hallelujah" is already one of the most emotional, moving songs out there. Imagine how it must've sounded up on the ISS, looking down at the Earth below.
Hadfield also famously covered David Bowie's "Space Oddity", and the video went viral in 2013. It made the rounds again after Bowie's death earlier this year.