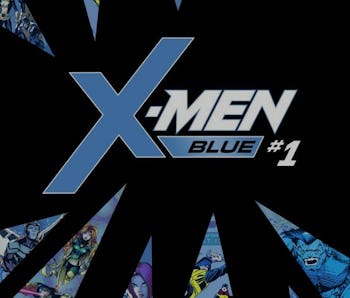 Entertainment
Marvel's Terrigen Mist Threat Will End Soon for the X-Men
Marvel Comics
For awhile there, the deadly Terrigen Mist almost looked like it meant the end for the X-Men.
Fortunately, the X-Men comic book lineup is getting revived in Marvel's "ResurrXion" initiative, effectively ending the fear that the Inhumans' Terrigen Mist would exterminate the mutant. The only question is, why now?
The Terrigen Mist created more mutant-type heroes known as the Inhumans, while actual mutants were being killed horrifically by the mist, and survivors were left sterile and unable to reproduce.
The seeming end of the mutant race — and the X-Men by extension — had some fans worried that this narrative event had something to do with the real-life business of Marvel's film properties. Since Marvel doesn't have the film rights to the mutants or the X-Men, fans figured that the company was pushing the Inhumans as a replacement and using the comics to market the Inhumans for an upcoming film, while downplaying the X-Men because of their residency at a rival film studio.
To be fair, there is some precedent to this line of thinking. Since the most recent reboot of The Fantastic Four film, there has not been a comic book series featuring Marvel's famous family. Cynical fans took this as a sign that Marvel was doing the same to the X-Men given their film success. Nevermind that the company continued to publish new Spider-Man stories, even during The Amazing Spider-Man films starring Andrew Garfield.
Still, the new "ResurrXion" books should give X-Men fans peace of mind as Marvel editors Mark Paniccia and Daniel Ketchum revealed that the Terrigen Mist threat effectively ends after the huge "Inhumans vs. X-Men" later this year.
Talking about the new X-Men books, Ketchum tells Marvel, "The current roster of X-Men titles has been defined by this pervading sense of doom, the fact that mutantkind is on the brink. Well, one way or another, the impending threat of extinction subsides, and this is the story of what happens next."
Marvel seems to be showing a lot of renewed interest in the X-Men, not only in comics, but in other media as well. Marvel Television head Jeph Loeb was recently on-stage with FX to promote Legion, the new X-Men television show for the rival network. Loeb seems keen to bring Legion into the greater Marvel television fold somehow, and this could spell a new future where the mutants will return to the greater Marvel Cinematic Universe, much like how Spider-Man is on loan to Marvel from Sony.
This remains speculation, but the recent surge in all things mutants at Marvel seems to indicate a new age for the X-Men, and possibly X-Men adaptations