Google Now Shows You How to Find the Cheapest Holiday Flights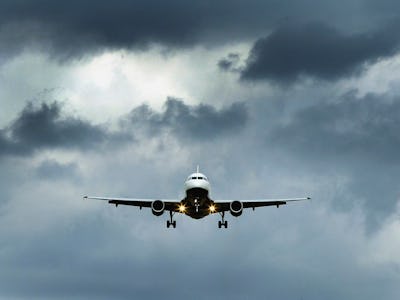 Getty Images / Scott Barbour
Flying — especially during the madness of the holiday season — is typically an uncomfortable, stressful, and expensive experience. Google, however, is trying to make the trip home for an awkward Thanksgiving just a little bit easier with an upgrade to Google Flights, that predicts when fares will increase, and helps users find cheaper flights.
Google Flights was already an invaluable tool for tracking ticket prices, but as Project Manager Nabil Naghdy explained in a release on Monday, the new update allows Google to tell you when flights are likely to increase in price.
"After selecting a specific flight, a notification may appear, letting you know when the current fare is expected to expire, and how much you can save if you book now," Naghdy explained.
If you search for a specific route — Google used a trip from New York City to San Diego as an example — Google Flights will show you a variety of possibilities to ensure a cheap voyage, including different dates, flights, and airports. It will also give you a heads up about when the prices historically jump.
Google Flights will continue to track prices, and alert users to actual ticket price fluctuations in addition to the service's new predictive abilities, which will come to Google Flights "over the coming weeks."
The announcement on Monday also revealed that Google has added new functionality to its hotels feature, allowing users to filter for deals.
All of this sounds good. Hopefully, Google Flights's next update will allow users to search for flights where they won't be sitting behind some jerk who reclines their seat.