New YouTube Thriller 'The Thinning' Will Greet Fans at NY Comic Con
YouTube and Legendary will give fans a sneak peak on October 8.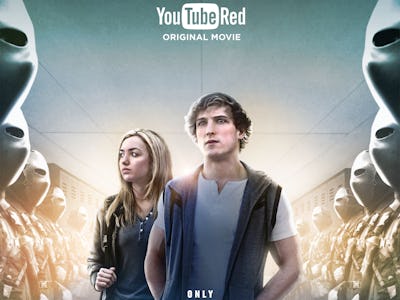 YouTube/Legendary Digital
Legendary and YouTube Red's new film The Thinning, an action-packed thriller set in the near future, will host a panel for fans at New York Comic Con on Saturday, October 8.
The Thinning — likened to The Hunger Games, the Divergent series, and other post-apocalyptic YA hits — is "set in an uncertain future where population control is dictated by a high school aptitude test." Logan Paul and Peyton List star as two students who learn the test is rigged, and "must take down the system before it takes them first."
Both stars and writer/director Michael Gallagher will be attending the panel at New York Comic Con to introduce the project, speak with fans, and give a sneak-peak at the first 20 minutes of the film. The meet-and-greet takes place at 3 p.m., while the panel begins at 6:45 p.m.
The entire film will be available on October 12 on YouTube Red, the company's subscription-based service.
Check out the first look video below where the stars of the film describe their characters and give us a view into Gallagher's world.