Oculus CEO Distances the Company From Palmer Luckey
The Oculus CEO reaffirmed Luckey's rights to his own views while distancing the company from him.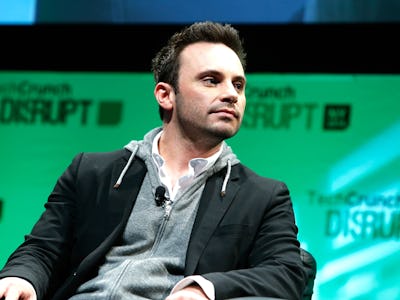 Getty Images / Brian Ach
Oculus's founder Palmer Luckey has been under intense scrutiny from the tech media after The Daily Beast revealed that the 24-year old millionaire has been donating to a pro-Donald Trump group that organizes anti-Hillary memes. On Saturday night, Oculus CEO Brendan Iribe put some distance between the VR company and its founder.
In a post on Iribe's Facebook page, the CEO released a statement that reaffirmed Luckey's right to his own personal and political views "whether or not [Oculus] agree[s] with those views."
On Friday, Luckey released a statement which admits he donated $10,000 to the pro-Donald Trump group, Nimble America, but denied allegations that he supports the Republican nominee. While Luckey asserted that portions of The Daily Beast story that claimed Luckey posted inflammatory and prejudiced views on Reddit weren't his. This claim was refuted by The Daily Beast which released emails sent back and forth between reporter Gideon Resnick and Palmer Luckey.
The saga surrounding Luckey's involvement with the Donald Trump group has raised some questions regarding any one person's political views as representative of an entire company. Facebook bought Oculus from Luckey for $2 billion, but Luckey is still working on the Oculus technology. After the news, several VR developers have publicly dropped support for the VR company and its tech.
Here is Iribe's full statement below:
I want to respond to the recent press stories involving Palmer. I know that Palmer is deeply sorry for the impact this situation is having on the company, our partners and the industry.
Everyone at Oculus is free to support the issues or causes that matter to them, whether or not we agree with those views. It is important to remember that Palmer acted independently in a personal capacity, and was in no way representing the company.