Kevin Bacon's New 'Tremors' Will Ignore All Previous Sequels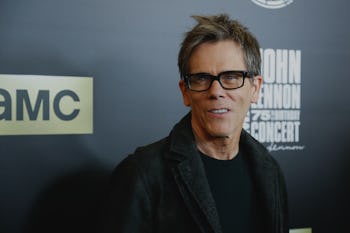 Getty Images / Rob Kim
Today, Kevin Bacon revealed some new clues about the upcoming Amazon series version of his the cult horror-comedy Tremors. Until now, all we've known about the project is that Bacon would be reprising his role as Valentine McKee, the lovable rube who fought big-ass space worms in 1990. But now, there's more.
First and foremost, if you were one of those hardcore fans who kept up with the Tremors series through its four sequels and its original TV series (which featured Michael Gross as the gun-toting Burt Gummer), don't get your hopes up for any crossover content. As Bacon told Collider, "They went and made a bunch of sequels to the movie. I want to put those aside because, first of all, I wasn't in them."
Though Bacon insists he rarely watches his own work, he admits in the years since Tremors release, he's developed a fondness for the material. "I just didn't get it when I was there and in it," he said. "I wrote it off 'cause it wasn't a hit, and I really needed one. But, I think it's a really good movie. It's unusual and it's funny."
It seems that Bacon is mostly focused on what's become of the young man who once helped a group of survivors escape a small desert town. The comedic-action take on the aging hero calls to mind Bruce Campbells recent re-emergence on Starz in Ash vs. Evil Dead. Here's hoping that Kevin Bacon's Tremors can deliver the same kind of quality schlock thats so wonderfully executed on Bruce Campbell's comeback tour.