Will Wheaton Says Patrick Stewart Made Him a Better Actor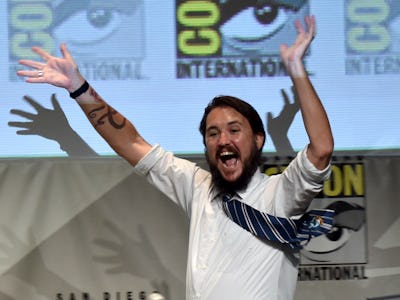 Getty Images / Kevin Winter
Childhood star and geek luminary Will Wheaton confessed that his greatest acting lessons came from former Shakespearian actor Patrick Stewart, who played Captain Jean-Luc Picard. Stewart's presence in a scene had a profound impact on the young actor, who can still be found in recurring roles on some of television's most popular shows.
As Wheaton explained to CNET, being in a scene with Stewart was comparable to being on the ice with Wayne Gretzky. "[You] play better because you never know when he's going to pass to you, and you don't want to be the guy that ruined a brilliant Wayne Gretzky play." As Picard is largely considered by fans to be the best among Star Trek's captains, it's not surprising that his presence on the bridge made the other actors up their game.
Beyond his profession, Wheaton was happy to say that most of the Next Generation cast had an impact on the person he's become. As he put it, "every one of the cast members has told me they felt like they were helping to raise me."
It also resulted in this iconic internet video:
Wheaton said he continues to ponder what might have become of the young ensign Wesley Crusher. Alluding to some posts from his Tumblr feed, Wheaton mentioned his written excerpts from "The Unpublished Memoirs of Wesley Crusher" in which the computer genius "can move freely through space and time … can manipulate time, he can exist in time outside of the perception of other beings around him." According to Wheaton, if Next Gen were still on the air, his sincere hope is that Wesley Crusher would effectively be a Time Lord.
Maybe it's a good thing the show ended.