China's A.I. Olympics Reporter Could Replace Journalists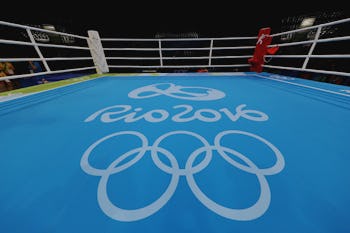 Getty Images / Dean Mouhtaropoulos
Journalists, start updating your LinkedIns — an A.I. reporter covered the Olympics for one news service in China, and it wasn't half bad.
The new robot recruit at Toutiao News, a search engine, was able to produce nearly 40 articles a day. Over the two weeks of the Rio 2016 games, Xiaomingbot produced a staggering 450 pieces.
It's impressive, but these stories are fairly basic. Take the one about Wang Yihan's badminton women's singles match against Karin Schnaase. Here are the first two lines (translated by Quartz from Chinese):
China's Wang Yihan won. The game last for 46 minutes, world ranking No.2 Wang played against world ranking Karin Schnaase. Wang finally won the Olympics badminton women's singles with two matches.
Now compare the first two lines of the Wall Street Journal's story about P.V. Sindhu facing Nozomi Okuhara in a badminton women's singles match:
A day after wrestler Sakshi Malik won India's first medal at the Rio Olympics, badminton player P.V. Sindhu ensured a historic medal for the country by winning in the semifinals of the women's singles Thursday. The 21-year-old Indian player defeated Japan's Nozomi Okuhara 21-19, 21-10 in a semifinal match that she dominated with a torrent of smashes and drop shots.
Big difference, right? However, Xiaomingbot was able to produce the above story two minutes after the match ended, which a lot of humans would probably struggle to achieve.
A.I. is slowly finding its way into more industries, mimicking a select number of mundane jobs to provide an acceptable result. Earlier this month, student Joshua Browder unveiled a new chatbot lawyer that could explain to people their housing rights to help escape homelessness. Self-driving trucks that use machine learning to map the road may eventually replace many truck drivers. Even Sunspring, a short film written by an A.I., may one day be remembered as the start of machines replacing script writers.
Sure, journalists who write short, simple copy may have reason to worry. But for now, it seems that Xiaomingbot can't quite match the artistic flair human writers can give to stories.