The Science-Fiction Establishment Loosens Up
Speculative fiction writers aren't going to stick to short stories and their organizations are starting to get that.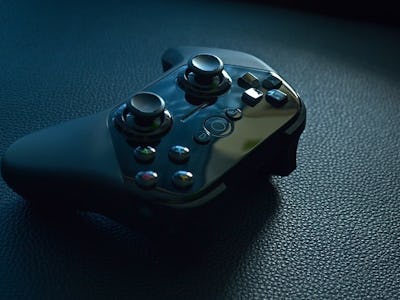 You might know the Science Fiction & Fantasy Writers of America as the presenters of the Nebula Awards, but that's only part of what the organization does for its membership. Focused on promoting science fiction and fantasy, SFWA gives members a community of other creatives, opportunities to network, and access to resources like grievance committees and Amazon support. Prompted by its membership's desire to extend the organization across new mediums, it now does all that for game writers too. For the first time in the SFWA's 50-plus-year history, the organization started accepting game writers at the beginning of this month.
"Nowadays, game writing is as valid a form of storytelling as storytelling in the form of stories or novels," says SFWA President Cat Rambo. "We wanted to acknowledge that."
It doesn't end with game writers, though. Rambo says that SFWA is also making attempts to adjust to a changing publishing landscape. As more publishing skews independent and small press-oriented, SFWA is making efforts to bring those members into the fold and give them resources as they begin to tell their stories in new ways.
"You're also getting more and more people that are working in multiple mediums," says Rambo. "You're getting writers that are working not just in short stories, but they want to do graphic novels or work with games. You're getting a lot of writers that are taking ownership of their property and saying to themselves, 'Okay, I wrote a novel in this world, what else can I do in it?'"
Because the initiative is still quite new to SFWA, the qualifications are still in flux and the resources for game writers are still developing. Rambo says that overall, feedback on the initiative has been positive and that many are excited for the new opportunity, but that a few tweaks to the criteria are in order – specifically those that currently rule out video game writers, like a stipulation that writers can't be salaried or qualify with projects that credit more than two writers.
It's still early days for game writers in SFWA, but early signs are promising, and as resources for writers in new mediums expand, it's clear that game writers are very much a part of the SFF world. The ability to join SFWA just makes it official, and before long, it might even result in a new Nebula Award.