The Government Has Arrested Kickass Torrents' Founder for Copyright Infringement
The popular torrent site is under heavy fire from the Feds.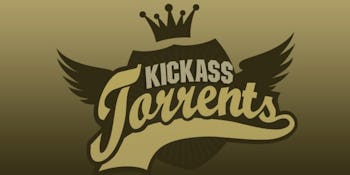 It was only a matter of time.
The "Most-Visited Illegal File-Sharing Website" on the internet, Kickass Torrents, took a major blow today when its founder, Artem Vaulin, was arrested today in Poland on charges of copyright infringement. Despite living in Ukraine, the U.S. is looking to extradite Vaulin back to the states, where he's charged with a criminal complaint by the U.S. District Court in Chicago.
Kickass Torrents was founded in 2008 and, according to the complaint, receives over 50 million visits per day. The site offers free torrents that contain files for popular movies, TV shows, software, and countless other digitally-produced pieces of copyrighted material, which the U.S. says totals out to over $1 billion dollars' worth of an infringement. The site has been on the run since its inception, changing locations and URLs almost monthly in order to avoid investigation.
Now, federal officials say that they'll be tackling the problem from the source.
"In an effort to evade law enforcement, Vaulin allegedly relied on servers located in countries around the world and moved his domains due to repeated seizures and civil lawsuits," said Assistant Attorney General Leslie R. Caldwell of the Justice Department's Criminal Division. "His arrest in Poland, however, demonstrates again that cybercriminals can run, but they cannot hide from justice." The complaint estimates that the site has a current net worth of more than $54 million, with "estimated annual advertising revenue in the range of $12.5 million to $22.3 million," as well.
A movement began this week in support of Vaulin, calling for federal officials to free. Vaulin and Kickass Torrents' legal team sent a letter to the DOJ in an effort to have the charges dropped and Vaulin released from prison. "This alleged criminal copyright case arises out of an erroneous theory of criminal copyright law advanced by the United States that attempts to hold Artem Vaulin criminally liable for the alleged infringing acts of KAT's search engine users," said Vaulin's legal team.
A petition on change.org now sits at 54,000 in support of Vaulin's release, but the likelihood of his freedom seems slim after he (and Kickass Torrents) have dodged repeated charges and offenses over the course of nearly a decade.