Kane's Soul Dies in Exclusive 'Detective Comics' Preview
I'm not crying, you're crying.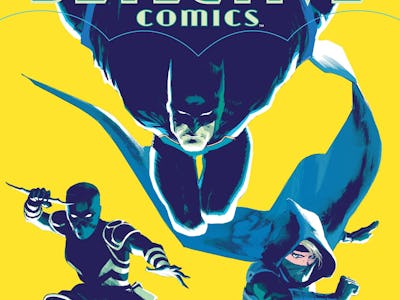 One of DC Comics's most experimental Batman stories hits stands Wednesday, and we've got an exclusive preview of the flashback which happens mid-issue. DC's official synopsis for the issue reads:
"Rise of the Batmen" part five! Batman, Batwoman, and the entire team take the fight to the deadly Colony! Those highly trained operatives took the Bat-team apart on their own turf…so how will they fare when the Colony is in its element, with all their weapons trained on our heroes?
Though the following pages don't involve any of the Batfamily, they do give a detailed look at the emotions fueling Colonel Jacob Kane, ally to Batwoman. Check out the details of Kane being reunited with his daughter below, and pick up Detective Comics #938 at a comic book store near you.