AT&T Will Pay Back Customers for This Low-Tech Scam It Failed to Spot
FCC: "Consumers charged for a sham directory assistance service will get refunds."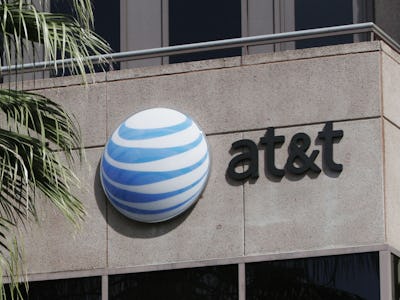 Getty Images / Toby Jorrin
The FCC announced Monday that it has reached a settlement with AT&T in relation to sham directory assistance charges levied on customers by third parties with fairly long rap sheets. The telecom corporation will pay back $7.75 million to customers.
Two Cleveland companies, Discount Directory, Inc. (DDI) and Enhanced Telecommunications Services (ETS) falsely charged consumers for a service about as timely and useful as telegraph operation. Apparently, AT&T forgot the internet made dialing 411 obsolete.
Here's how the the scam was uncovered, according to the FCC:
In the course of seizing drugs, cars, jewelry, gold, and computers (totaling close to $3.4 million) from the companies' principals and associates, DEA investigators discovered financial documents related to a scheme to defraud telephone customers. The key participants in the scheme told DEA agents that the companies were set up to bill thousands of consumers (mostly small businesses) for a monthly directory assistance service on their local AT&T landline telephone bills.
Then, AT&T got a cut:
AT&T received a fee from the companies for each charge AT&T placed on its customers' bills. Although DDI and ETS submitted charges for thousands of AT&T customers, they never provided any directory assistance service. Neither DDI, ETS, nor AT&T could show that any of AT&T's customers agreed to be billed for the sham directory assistance service.
Then the FCC takes a moment to chastise AT&T for the lack of oversight:
Phone companies like AT&T have a responsibility to ensure third-party charges are legitimate and were approved by the consumer.
DDI and ETS were bilking those small businesses out of $9 a month for years. Once the DEA found it, it reported its findings to the FCC last year.
"A phone bill should not be a tool for drug traffickers, money launderers, and other unscrupulous third parties to fleece American consumers," says Travis LeBlanc of the FCC in a statement. "Today's settlement ensures that AT&T customers who were charged for this sham service will get their money back and that all AT&T consumers will enjoy greater protections against unauthorized charges on their phone bills in the future."
This time, consumers affected by the scheme will get their money back. "AT&T will issue full refunds to all current and former consumers charged for the sham directory assistance since 2012," and "Refunds are expected to total $6,800,000." AT&T is also being fined an additional $950,000 by the FCC.
Though the settlement establishes stronger regulation, oversight, and consumer reporting protocols, erroneous charges levied on consumers isn't isolated to AT&T or landline customers. The FCC statement reads: "In the last five years, the Commission has taken more than 30 enforcement actions against carriers for cramming and unauthorized carrier switches, totaling more than $360 million in proposed penalties and payments to the U.S." Some of those cases are still pending.