Roy Wood$'s New Album Is a Novel Spin on the World's Hottest Sound
Breaking down the top 5 tracks off Roy Wood$ new LP, 'Waking at Dawn'.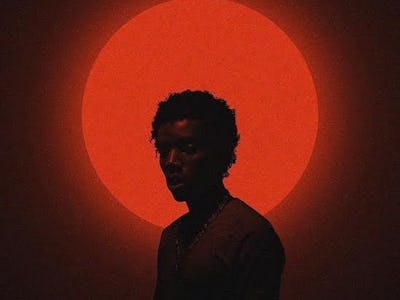 Instagram 
Since The Weeknd began releasing dystopian, Michael Jackson infused records, it seems like more artists are producing music with a similar sound. The slow, eerie, drug and sex themed vibes make us want to apologize to every significant other we have ever had, even if we were not at fault for the end of the relationship. Maybe these sonic atmospheres signify a sea change in popular R&B, or maybe Canada is just a depressing place conducive to this sort of darkness. Nevertheless, Roy Wood$ is the next Canadian, R&B/rap artist to step up to the plate and his new album, Waking at Dawn, delivers the same sound we expect from the OVO crew.
Although Roy Wood$ is still a relatively new artist, he has caught a lot of buzz in recent years. He has been called the second coming of Michael Jackson, had Michael Jackson made rap music. His single, "All of You" caught the attention of the people over at OVO. His Drake featured lead single off of his Exis EP, "Drama", was released on OVO Sound radio show. Shortly thereafter, it was announced that Wood$ signed to OVO. Exis peaked at No. 10 on the Billboard R&B chart and fans have been anticipating the release of his debut album.
Here are the top 5 songs from his new album, Waking at Dawn.
5. "Menace"
The theme behind this song is a common one among today's R&B artists – cheating and the hurt that comes from it. The beat matches up perfectly with the meaning of the song and the soft reverb that echoes throughout is perfect and quintessential of this type of R&B. The distorted rap verse at the end has an overt Tyler, the Creator vibe.
4. "How I Feel"
That beat drop, though. The song exemplifies the Michael Jackson voice that made Roy Wood$ famous.
3. "Gwan Big Up Urself"
Though Caribbean sounds have bled into pop radio, that trend has gotten increasingly annoying because those artists routinely fail to honor the orginators of the sounds. Caribbean music receives a lot of slack from American audiences for its promiscuous lyrics and the dancing that comes along with it, i.e. Rihanna in the "Work" video. However, this song just seems different. Wood$ is of Guyanese descent and as such, it is not a far stretch to think that country's music has influenced him. His accent does not come across as fake or forced like Drake when he attempts to speak patois.
2. "Got Me"
"Got Me" is reminiscent of the "Get Lite sound that came out of New York in the early 2000's. It instantly makes your head nod.
1. "Switch"
"Where was they at way back / Couches where I slept at / Never am I gonna go back / For years, I had my own back." It is a hard-hitting, powerful song which not only shows the growth in Roy Wood$, but how far he still has to go. It is an anthem for all those who had to grind for their accomplishments.
Roy Wood$ album is available for download on iTunes and it can also be streamed on Spotify. Although the sound is similar, Roy Wood$ brings a lot to the table and he still has a lot of room to grow and develop as an artist.