After Debuting at VidCon, Live.ly Surpasses Facebook on the App Store
Live.ly, an all-new music video app by Musical.ly, topped 500,000 downloads on Monday after its debut at VidCon the Friday before.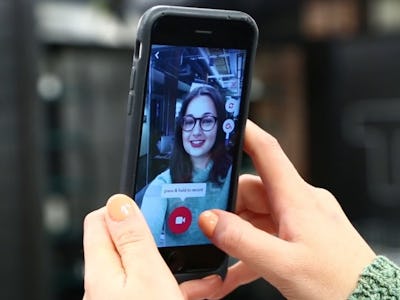 TechCrunch
Sorry, Acapella: Live.ly might be the latest for all the kids after this week. The app, which has been teased for ages, finally debuted at VidCon this past Friday (though it was first available on Thursday), and was well past 500,000 downloads by Monday morning; right now, it's ranking third on the App Store charts. That puts it above Facebook, Instagram, Twitter, and every single Kardashian game, but right below Snapchat and Facebook Messenger. Created by the minds behind Musical.ly, the app has already hosted wildly popular streams by celebrities and popular media outlets.
While the app itself is impressive, it's the volume of attention it's received that is most staggering.
The venue for marketing and monetization has opened up almost immediately for the fledgling app, mostly thanks to the popularity of Musical.ly (which boasts 95-million "musers" worldwide), but for now, the group will focus on building the community.
"This audience is really, really engaged," says CEO R.J. Williams. "We've created a street team of fan ambassadors because it's now viral and people are promoting Young Hollywood with the friends and fans." Coincidentally, the news comes almost exactly one year after Musical.ly also hit #1 on the App Store, an irony not lost on its founders.
Livestreaming is kind of a big deal right now, and the competition has expanded significantly over the past few months, with both Facebook Live and Periscope dominating the space, and hosting the historic Democratic sit-in. Live.ly enters the market with something slightly more to offer, which is likely why it's sitting the top position: along with integrating the music video technology from the Musical.ly app, Live.ly is essentially built for anyone who wants to make a living off online popularity. Fans can send gifts to their favorite streamers, which has become a common practice on other live-streaming services like Twitch, but monetary gifts aren't part of the system. Not yet, anyway.
Musical.ly has already partnered up with other companies, including Time. Inc's Instant, which gives the company access to an array of celebrities already on the Instant roster. While most of the company's videos involve teenagers lip-syncing to their favorite songs, the platform says that its developers are slowly moving away from that to create more original content. This might spell danger for its competitors solely based on the size of the community that Musical.ly brings over — keep in mind, Android users don't have open access yet — and the fact that major outlets, such as Young Hollywood, are already flocking to it as an option for live, daily broadcasts.
With Live.ly's extra capabilities and rapidly growing young audience, the 2016 race to become the Ultimate Livestreaming Service has become that much tighter.