Ticketmaster Adds $5 Million in Free Tickets Due to Class Action Lawsuit
Act fast to get free tickets.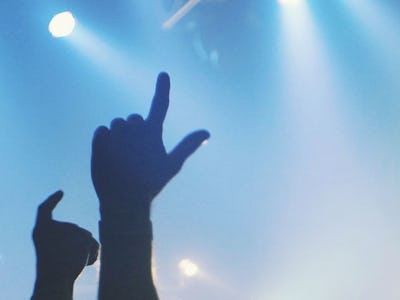 Ticketmaster
Want free concert tickets? Ticketmaster has announced plans to expand a free ticket giveaway related to a settled lawsuit. Eligible customers who act fast can get tickets for a selection of nearly 700 events in the U.S. and Canada, including The Cure, Sublime, Bob Dylan, and Gwen Stefani.
The dispute concerned a case called Schlesinger v. Ticketmaster, where Ticketmaster was accused of failing to fully disclose all aspects of its order processing fees. The company agreed to give class members $2.25 credit and a $5 UPS voucher for each transaction in the period, up to the total of 17 claims per person. Ticketmaster also offered to give each person tickets to select concerts (again, up to 17 claims per person) at a total maximum limit of $5 million.
Who is a "class member"? According to the court documents, it's anyone who bought tickets through the Ticketmaster website at any point between October 21, 1999 and February 27, 2013. During that order, you need to have also paid an order processing fee that was not fully refunded. Oh, and you have to have been a U.S. resident at the time.
On Wednesday, Ticketmaster announced that with unprecedented demand, the first $5 million worth of tickets were gone. The website will add more tickets on Thursday at an unspecified time, so the best thing to do is keep checking back at the Ticketmaster free ticket site to jump in as soon as the new vouchers go online.