Yeah, You Should Care About Producer Kaytranada
Why you should pay attention to today's most wanted producer.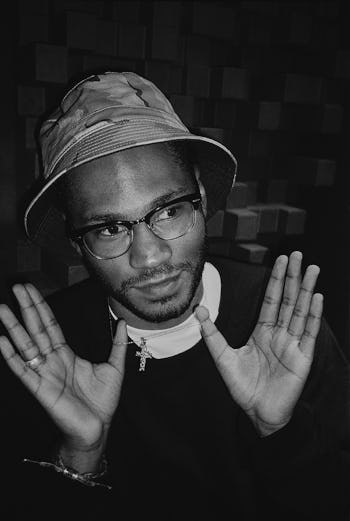 Kaytranada's Facebook
There's a new producer on the prowl, one who's actually been killing the game since 2012: Kaytranada.
The producer, born in Port-au-Prince, Haiti and raised in Montreal, Quebec, started DJing at 14 and turned to producing at 15. He worked under the alias Kaytradamus until 2012, then changed his name to Kaytranada.
A few of his remixes, specifically one of Janet Jackson's "If," caught the ears of many soon-to-be collaborators. He found recognition through the remixes he'd drop on Soundcloud consistently, giving classics a fresh twist like Missy Elliott's "Sock It 2 Me," TLC's "Creep," Amerie's "Why Don't We Fall In Love." He traveled the world DJing from 2013 thru 2015, and opened for Madonna's Rebel Heart two nights.
Whats special about Kaytranada is how he blends genre to create a rosy, complex vibe of his own. His soundscapes are enriched with influences from his upbringing, and majority of his work is lead by percussion and elaborate instrumentation. It's easy to lose yourself in his music. He's laid the foundation to countless of captivating like The Internet's "Girl," GoldLink's "Sober Thoughts," Vic Mensa's "Drive Me Crazy," and most recently, Chance the Rapper's addictive Coloring Book album track, "All Night," featuring Knox Fortune.
Last year, Kaytranada was in his childhood home in Montreal (where he currently resides) working on his new album, 99.9% — previously titled "So Bad" based off of his thirst for success. While at home, he found himself fighting with his family over "stupid shit" and depressed. "I felt like there were two people inside me. I was trying to be somebody I was not, and I was frustrated that people didn't know who I was," he told The FADER, when speaking of coming out as gay to his sister, and later to his mom and brother.
On 99.9%, released under XL Recordings, Kaytranada set to deliver "up tempo R&B", and in turn"find success." And that he does, recruiting a range of talented vocalists — ranging from veterans to rising stars like Craig David, AlunaGeorge, Anderson Paak, BadBadNotGood, GoldLink and Vic Mensa — to share their own stories of liberation over rich production.