Why Drake's 'Controlla' Is The Song Of The Summer
No, it's not "One Dance."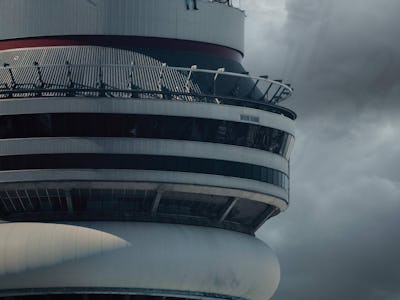 Drake's new album, Views, is sequenced by seasons; From reminiscing to group DMing his exes to make sure they're still his, Views follows Drake's feeling the most feels through the summer, winter, spring, and fall, spent in his hometown of Toronto.
There are as many highs as there are lows on Views. One of the highs is the string of dancehall-infused tracks on the album, one of which, "One Dance," is currently sitting pretty at the No. 1 spot on Billboards Hot 100 chart. Drake performed the single, along with "Hype," this past week on Saturday Night Live.
While "One Dance," is at the top of the charts, it's the underrated album cut, "Controlla," that's this year's song of the summer. The chill vibe has summer written all over it; It's the perfect tempo to be played repeatedly, whether at the club or BBQ, without any risk of it getting played out. And if it does reach Carly Rae Jepsen Call Me Baby" annoyance level, no one would really mind.
"Controlla" seamlessly transitions into "One Dance," which we can assume Drake thought too — seeing as both songs are back to back on Views. The song also features a sample of Beenie Mans "Tear Off Mi Garment" which adds another stamp of legitimacy.
Beenie Man surely is rooting for "Controlla," telling Billboard that right now everyone is trying to be down with dancehall.
"Dancehall is in the mainstream now, [sings the hook to Rihanna's "Work"] No. 1 Billboard song. Dancehall is a culture that everyone wants to be a part of," he says.
"Right now, everybody tries to kick it with the dancehall. It's our music. And it's not going nowhere."
(I will admit, as others did on Twitter, that it's a disappointment that Popcaan's verse, featured on the version leaked on March 29, didn't make the cut.)
Sometimes it's not the obvious songs that win the summer, or the ones that are currently sitting high on the charts. But it's the ones that are about to – when no one is looking. And such is "Controlla."