Misfits' Creator Will Do Horror Comedy for Netflix
'Crazy Face' is coming to BBC and then Netflix in a global distribution deal.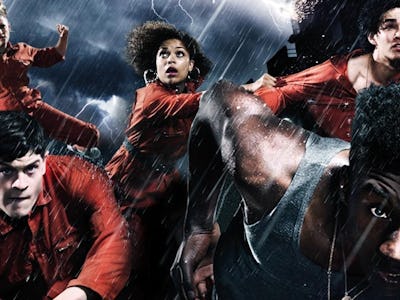 Howard Overman introduced the world to his personal brand of dark comedy with the show Misfits on the BBC. The show followed a vile group of teenage outcasts "blessed" with superpowers which they use to get rid of unwanted step-fathers and find out that their pet dogs want to sleep with them. The show was a high-energy and violent affair that pushed the boundaries of unlikable characters — defining characteristics that we can only hope will remain when Josh Schwartz of The O.C. leads the American remake this year. With Misfits finding new life in the U.S., Overman is launching his new show back in the U.K. in Crazy Face.
Crazy Face, which will be co-produced by Netflix and England's Channel 4, will be a six-part series and star Downton Abbey alum Clara Theobold as a demon hunter who roams around the country performing exorcisms on people. Susan Wokoma is cast as her side-kick and the show will focus heavily on the trials and tribulations of friendship amidst the exorcising backdrop. Theobald is a bowling alley employee who has the ability to see lingering spirits and Wokoma is a self-trained demon hunter with training from Wikipedia and equipment she bought on eBay.
Production on Crazy Face begins this week, which means the show's premiere won't be that far out. It'll be exciting to see how Overman brings his particular brand of loser love to the horror/possession genre. He's previously been pretty fearless in taking things too far, and evil spirits making people do their worst sounds like exactly his sweet spot.