Applanet, SnappzMarket Leaders Plead Guilty After FBI Seizes Android Piracy Sites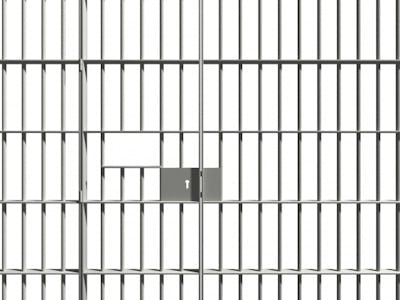 Clip Arts
Leaders of two prominent Android app piracy sites, Applanet and SnappsMarket, pleaded guilty to a series of federal copyright violations on Monday. The guilty pleas settle the years-old dispute between the FBI and Applanet founder Aaron Buckley, whose piracy site is accused of distributing apps worth $17 million. Buckley has accepted charges for one count of criminal copyright infringement and one count of conspiracy to commit copyright infringement, setting up a prison sentence that could be as long as 10 years.
The other defendant, Gary Sharp, had already pleaded guilty to criminal copyright infringement back in January but added a conspiracy charge to his record on Monday. SnappzMarket only distributed material worth $1.7 million, so it's not clear whether the discrepancy in overall size will influence the sentencing.
Both Buckley and Sharp were named along with four other suspects in the FBI's July, 2014 release of indictments targeting Android app piracy. The investigation into the illegal markets first came to light in 2012 when the FBI took down piracy sites Applanet, SnappzMarket, and Appbucket. At least two of the defendants pleaded guilty to the copyright charges within the year of the initial indictment, suggesting Buckley and Sharp had been holding out for their day in court.
Shortly after Buckley's arrest in 2014, the "Friends of Aaron" launched an Indiegogo campaign to help raise money for his defense, charging the FBI with overreacting to the charges against the then-19-year-old. The Indiegogo campaign reads:
When large software companies have disputes amongst themselves, they sue each other for money. But, when large software companies want to go after kids and small companies who don't have a lot of money, they use their massive lobbies to criminalize these civil disputes and send people to prison.
Buckley's attempted crowd-funded defense failed due to lack of funding, but the surprise hire of a civil rights lawyer later that year attempted to reinvigorate his case. The FBI had collaborated with French and Dutch authorities on the investigation, and the lawyer appeared to allege the law enforcement agency may have stymied Buckley's free speech rights. However, the accusations appear to have come to nothing.
By the end, these final pleas appeared inevitable and amount to the final chapter of a story that had its ending written years ago. App piracy, however, was a late offspring of the early music and software sharing sites Napster and Pirate Bay. While Pirate Bay remains functioning, Napster was forced out of the "sharing" business as early as 2001 following claims it facilitated copyright infringement. Founder Sean Parker made out with only community service and has since gone on to make billions through other ventures, including a lucrative early investment in Facebook.
So these pirates may take heart, that after serving their time, many in the tech community may still view them as a forgotten breed of warriors. Buckley in particular was only 15 when he founded Applanet, a clear sign he may yet be capable of even more impressive feats. But for now, the case of his life and of a breed of shady digital marketplaces is closed.