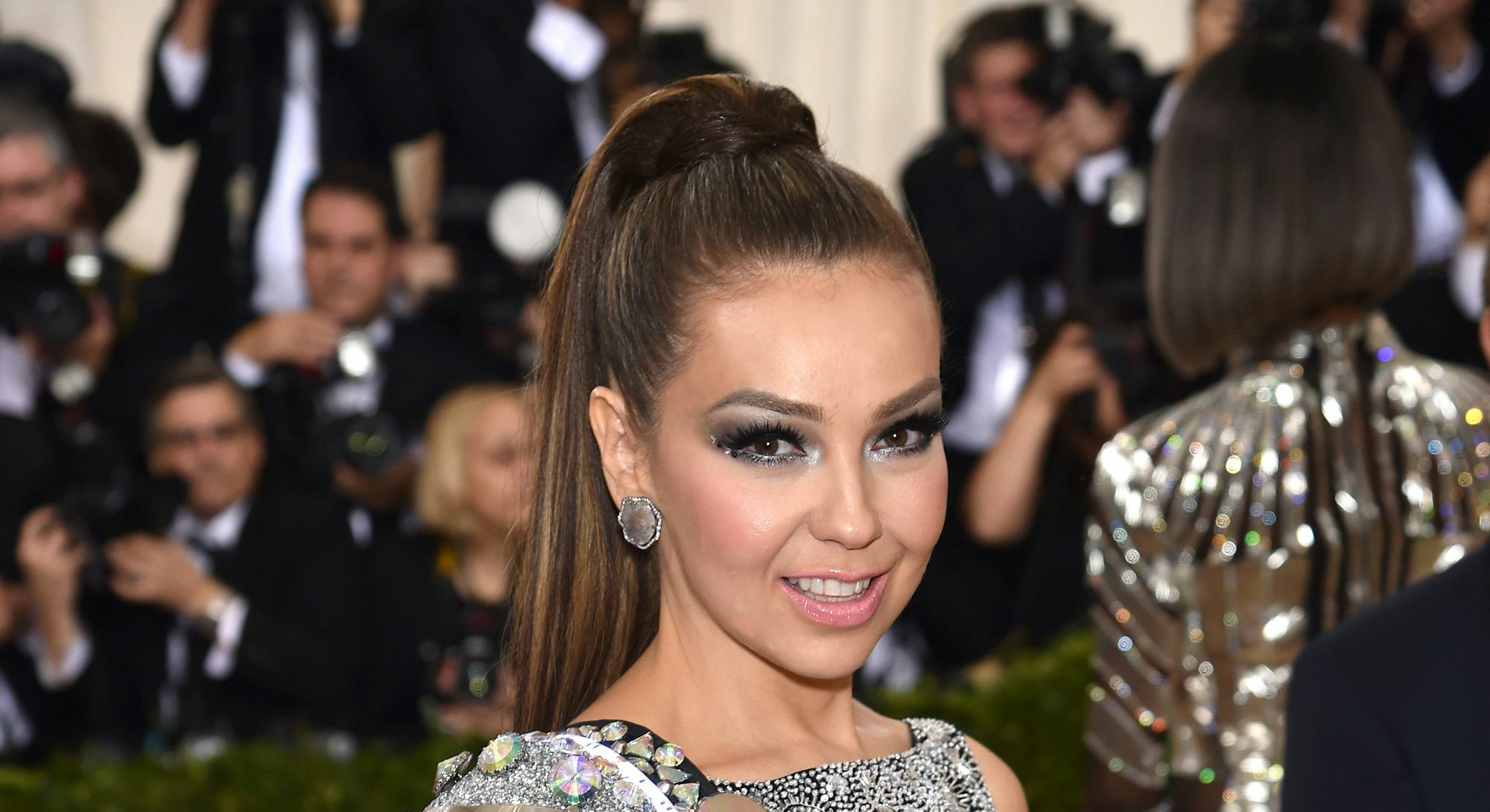 Entertainment
The 10 Most Sci-Fi Outfits at the Tech-Themed Met Gala
Here are the stars that went above and beyond for this year's theme, "Fashion in an Age of Technology."
Dimitrios Kambouris/Getty
The Metropolitan Museum of Art's Annual Gala is fashion-nerd prom, bringing famous people together with slightly less famous people for a night of art appreciation and publicist Instagramming.
This year's theme, "Fashion in an Age of Technology," inspired those famous people to dress as if they were extras in near-future sci-fi — maybe The Matrix crossed with denizens of The Capitol in The Hunger Games. As usual, several celebrities took this theme to heart, and paired up with designers to create what they saw as the fitting look.
Here are the top 10 most sci-fi outfits at a the most sci-fi Met Gala ever.
Actress Nicole Kidman stunned the red carpet in this dreamy moon ensemble with a gorgeous, sheer cape.
With bright thigh-highs and an angular dress, Solange Knowles chose fine art over practicality in an ensemble that would conquer the airwaves in The Fifth Element.
Katy Perry's best accessory was her Tamagotchi necklace, which she matched to actor pal Orlando Bloom in perfect nerdy bliss.
The queen of Latin pop, Thalia, brought the technology of the present and the future together with a fantastic shoulder pauldron that made its way down her arm covered in crystals and what look to be repurposed CDs.
Alicia Vikander may have played an android in Ex Machina, but that didn't stop the actress from jumping into an outfit made of wild color and texture combos for the evening.
Miranda Kerr's awesome sporty outfit feels like a nod to Tron, but if you slap some colorful Mandalorian armor on her, she might easily pass for [Sabine Wren[(http://www.starwars.com/databank/sabine-wren) from Star Wars Rebels.
Siblings Willow and Jaden Smith have seemingly mastered the art of being abstract, but went for a sense of subtlety and simplicity to suit the evening's theme.
Star Wars actress Lupita Nyong'o shed the blues of Maz Kanata for a more Yoda-inspired look, with a beautiful mossy green dress and a hairstyle that belongs in the highest towers of Bespin.
The Walking Dead's Danai Gurira went for a white and silver ensemble with angles that look straight out of the animated hit, Metropolis.
British fashion model Jourdan Dunn made an appearance tonight in a beautiful silver number that made her look like other-worldly royalty.
Though this year's Met Gala may not spawn as much news (that later spawns an entire album) one thing holds true year in and year out: every year's red carpet will always be a playground for fashion lovers.