International Sexual Superstar Prince Has Died at 58
After battling a host of health concerns, 7-time Grammy Award-winner superstar Prince was found dead this morning.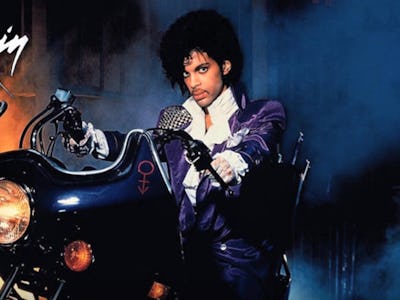 Early this morning, Prince Rogers Nelson's body was found at his Paisley Park compound in Chanhassen, Minnesota. According to Carver County Sheriff Chief Deputy Jason Kamerud, deputies responded at 9:43 a.m, and toldTMZ that there was a death at the scene. The Associated Press and multiple sources connected to Prince have also confirmed his death.
The seven time Grammy-winning international superstar — who sold more than 100 million records during his career and won a 1985 Academy Award for Best Original Song Score for Purple Rain — had been recently plagued by health problems. On April 15th, Prince's private jet was forced to make an emergency landing in Illinois for medical reasons. The singer had also previously cancelled two shows due to illness. Last week, he was briefly hospitalized for the flu.
Prince may have seen the end coming, as he announced in March that he was working on his memoir, tentatively titled The Beautiful Ones, after a track from his 1984 Purple Rain album, which was to be published next year. Publisher Spiegel & Grau said the memoir would "take readers on an unconventional and poetic journey" that would include stories about Prince's music, "the family that shaped him and the people, places and ideas that fired his creative imagination."
The official publication date of Prince's memoir is still up for speculation — is it finished? What will happen next? Stay tuned.