BB-8 Meets Sphero BB-8 With Oscar Isaac in 'Star Wars' Force For Change Video
BB-8 meets a smaller, cuter counterpart thanks to Oscar Isaac.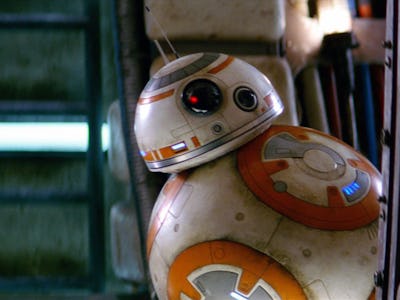 Walt Disney Studios
The ongoing charity event, Star Wars: Force For Change, turned on the charm on Tuesday with a new video featuring both Oscar Isaac and BB-8. The internet stands no chance.
In the video, Isaac and BB-8 banter around, showing off some of the same adorable chemistry that was on display in Star Wars: The Force Awakens. The video naturally focuses on the Star Wars: Force For Change fundraising initiative, where the top fundraisers this week will be eligible to win a screening of their favorite Star Wars film at LucasFilms. There is however a standout moment when Isaac introduces BB-8 to one of the other eligible prizes, a signed toy of BB-8. The moment is probably peak cute in a video that already has Poe Dameron and BB-8.
While it almost seems unfair to show off Isaac and two BB-8s in a single video, it reaffirms what great actors Disney and Lucas Films summoned to star in their new trilogy. BB-8 remains a particularly popular character, with Inverse's own editor, Jordan Zakarin, interviewing the droid leading up to the film's premiere.