Beyoncé's Forthcoming HBO 'Lemonade' Film Will Be A Must-See Spectacle
The one-minute trailer will have you pressing replay.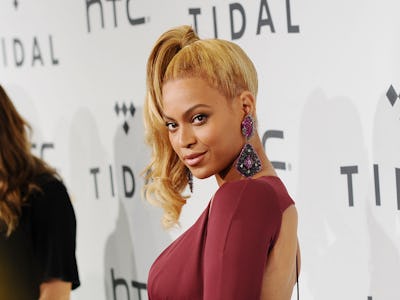 Ilya S. Savenok/ Getty Images
Beyoncé has something up her sleeve, and it looks to be an album film titled Lemonade. On Saturday, April 16, Bey' took to Instagram to premiere her 20-second teaser of the hour-long film set to debut on HBO on Saturday, April 23, at 9PM EST/6PM PST.
The teaser features Beyoncé hunched over a car, with her face covered, asking at the latter end of the clip, "What am I gonna do?"
She didn't keep fans thirsty for too long; she unveiled a one-minute-long trailer for the film on Sunday, April. 17. The trailer has an ominous feel, with dark tones and settings; it features various snapshots of Beyoncé wreaking havoc (busting a surveillance video), hiding in a field, or standing guard in what looks to be an empty Victorian house.
Throughout the video, you hear Beyoncé reciting thoughts and questions. Check out the transcript below:
"The past and the present merge to meet us here./ What are you hiding?/ I think of lovers as trees./ Why can't you see me?/ You're the love of my life./ Every fear…wrap your legs around me./ What am I doing my love?/ Pull me in, pull me in, pull me in."
Bey' teased Lemonade in September, when posting photos of lemons on Instagram.
Bey's sixth studio album is allegedly dropping this month. This is her second film project with HBO; the newtork also produced her documentary Life is But a Dream. Keep an eye out for more info here via the Bey Hive, since they seem to know all things Beyoncé' first.