Kickass Torrents Phishing Scam Shows Why You Can't Trust Every Facebook Link
Latest phishing scam hits community of computer-savvy pirates.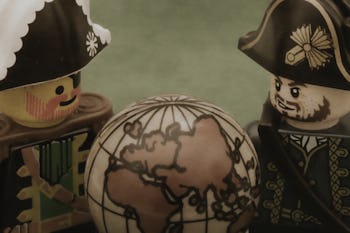 Pasukaru76 on Flickr
Movie pirates were hit by trouble on the high seas Wednesday when a trusted torrent site was flagged up by Chrome and Firefox as unsafe. Kickass Torrents, it later emerged, was victim of a "phishing" link posted in its own user community.
Kickass Torrents was a web community where users thought they could trust the members, but Google had to intervene and shut down access.
The incident is a sharp reminder of basic internet safety. Even on a site like Facebook, where most of the content comes from trusted friends, sometimes people fall victim to scams posted without their knowledge. Kickass Torrents visitors use the site because they trust it, but even on trusted sites malicious links can fall through the cracks.
"In order to improve users security we are wrapping every external link in confirmation window and this time Google alert is referring to a wrapped link that has been posted in our community," the Kickass Torrents team told TorrentFreak. "We've blocked that site thus rendering those external links unusable. We've reported it to Google and expecting this security alert soon to be lifted."
Phishing is a specific kind of attack where hackers convince people to give up personal data. For example, a Twitter scam could come in an email and convince you to log in to the site as if there's been a problem, offering up a login link for convenience. But the link leads you to a Twitter look-alike page; merely a copycat designed to take the username and password.
Facebook has a special page dedicated to phishing attacks, with a variety of tips to stay safe and avoid handing over info to the wrong people. One way of avoiding these attacks is to look at the URL displayed at the top of the web browser. If the link you've clicked looks like a Facebook login page, but it doesn't say "facebook.com" in the address field, it's probably wise to get out of there ASAP.