Trump-Backing xHamster.com Denies North Carolina Porn to Protest LGBTQ Law
NC loves LGBT porn, despite rampant bigotry.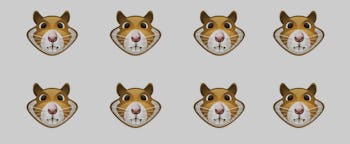 xHamster
Horny North Carolinians were missing a dear component of their bedtime routine last night thanks to xHamster. The porn site disabled access to all IPs in North Carolina on Monday at 12 p.m. to protest the state's March 23 law that restricts transgender bathroom usage and prevents local jurisdictions from enacting protections on their own. With the NC legislature showing no signs of repealing the law, those residents who want to get their own rocks off will have to suffer the indignity of heading over to YouPorn, Redtube, or any of the million other porn sites online that aren't involved in activism for the transgender people.
"Judging by the stats of what you North Carolinians watch, we feel this punishment is a severe one," Mike Kulich, a spokesman for xHamster said in a statement to the Huffington Post. "Back in March, we had 400,000 hits for the term 'Transsexual from North Carolina alone. People from that state searched 'Gay' 319,907 times," he added.
Currently, a user in NC directing to xHamster will simply face a blank screen, but the company is hoping to include information about a petition demanding the law's repeal soon.
"Hopefully, it will get as many signatures as the 'transsexual' searches," Kulich said.
The move has also raised the question of whether a site that endorses Donald Trump for president can be considered LGBTQ-friendly. On the site's category page for "big cocks," XHamster has placed a (unpaid) advertisement for Donald Trump, with the text "Make America Great Again" that links to the candidate's homepage. Trump has pledged to work to overturn the Supreme Court decision legalizing same-sex marriage statewide, though he has not commented on the NC law itself.
Regarding the apparent conflict between Trump and the NC law, the spokesman said the site believes it can work for equality under any administration.
"We will continue to support equality regardless of who gets elected," Kulich said.
Though the explicit discrimination against transgender people in the law has proven resonant around the country, local activists are urging observers to understand that the statute also denies gay and lesbian people protection from being fired based on their sexual orientation. It also restricts the rights of local jurisdictions to pass anti-discrimination statutes of their own. And the law requires that anyone suing for relief from discrimination, whether on the basis of race, religion or gender, go through federal and not state courts.
xHamster is joining a chorus of entertainers and companies that are distancing themselves from the state in the wake of the law's passage. Bruce Springsteen canceled a concert in Greensboro, the local Chamber of Commerce announced that four conventions in the area have been cancelled, and a major tech firm planning to expand in the state would be taking its 500 jobs elsewhere.
"I think that porn has the power to do what Bruce Springsteen can't," Kulich said.