'Hardcore Henry' Flops At Box Office After Tepid Reviews
The first-person action flick took fifth place at $5.1 million in its opening weekend, with "The Boss" grabbing the top spot.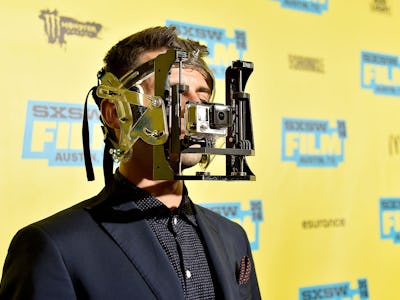 Hardcore Henry, the action movie shot from the main character's perspective, had a dismal showing at its first weekend in theaters, grossing just $5.1 million and taking the fifth spot. The lukewarm response follows a round of reviews from critics, who found the film didn't quite meet the hype.
According to the Hollywood Reporter, Melissa McCarthey's comedy The Boss nabbed the top spot with $23.48 million over its opening weekend, only just ahead of Batman v Superman which made $23.44 million.
Hardcore Henry was supposed to reinvent the action genre, using an innovative storytelling approach that placed the audience in the lead character's shoes. This unique filmmaking technique was achieved through a GoPro camera rig strapped to the actors, although it is far from the first Hollywood film to tell a story from the main character's perspective. The whole production was made on a budget of just $10 million.
Shot entirely from Henry's POV, the audience fights mercenaries in a part of Moscow, having been brought back from the dead at the start of the film with no recollection of what happened.
However, the film scored just 51 percent on Rotten Tomatoes. "Hardcore Henry seems poised to reinvent the action flick, but without a story or characters worth caring about, its first-person gimmick quickly loses its thrill," the critic consensus reads.
The Boss took first place in its opening weekend, despite scoring just 18 percent on Rotten Tomatoes. Melissa McCarthy stars as a CEO recently released from prison, who's trying to use her old connections to re-climb her way back up to the top.
The Boss has received scathing reviews from critics. "It's just early April, but I have an early contender for the most loathsome, ill-advised, horrible executed, most spectacularly unfunny movie scene of the year," said Richard Roeper in The Chicago Sun-Times.
Despite losing the weekend top spot and facing largely negative reviews, Batman v Superman producers are unlikely to be too upset. The film has made a staggering $783.5 million worldwide since its release, on a budget of around $250 million.