TV Shows Are Building Multiverses Like Comic Book Movies
Possible Famke Janssen-led 'Blacklist' spinoff in the works at NBC.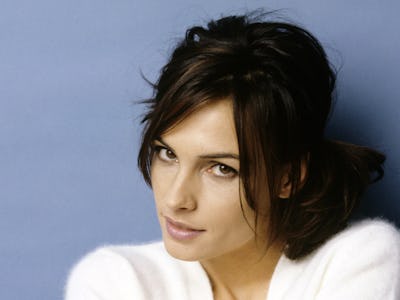 pichost.me
The age of the shared universe is upon us, whether we like it or not. While historically, it's the stomping ground of tights-clad day savers, studios are now planning to join the fun, regardless of genre. Just yesterday, it was announced that Famke Janssen has been chosen to star in a potential sister series to NBC's Blacklist.
While executives are noncommittal, a backdoor pilot for the program has been planned for Blacklist's penultimate episode this season. Janssen will play the mother of season 1 antagonist Tom Keen. Though it remains to be seen if the Blacklist spinoff happens, the speculation only adds fuel to the notion that TV has become increasingly reliant over the past decade on using established brands to launch new shows.
With the expansion of shared Universes in The Walking Dead and Agents of S.H.I.E.L.D it's tempting to accuse TV of running out of ideas. Certainly, in the ever-growing sea of content options, it's critical for networks to stay relevant for their viewers. That may explain why — in the tradition of marketing pros everywhere — when a TV show hits like The Blacklist did, TV executives are inclined to prolong that win as best they can. Law & Order pioneered the strategy, and Dick Wolf has another franchise going with the municipal employees of Chicago.
While major TV networks have boosted their revenue with this formula, TV viewers shouldn't be too disheartened by the state of television. Athough broadcast networks rely on tried-and-true methods, cable and streaming networks have actually branched out into startlingly new territory. Just last year, it was a roguish idea from the USA network — Mr. Robot — that took home the Award for Best Dramatic Television Series, a top prize at the Golden Globe Awards.
In other words, while the mysterious new series from NBC may look like the same old same old (and it very well might be), but there's always good stuff lurking if you're willing to dig.