Leonardo DiCaprio Lashes Out at Trump and Ted Cruz Over Climate Change Denial
While promoting 'The Revenant,' Di Caprio made thinly veiled comments against Trump and Cruz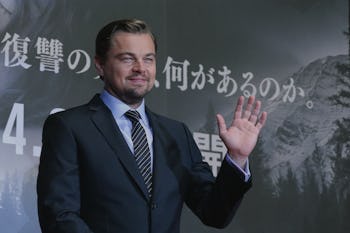 Leonardo DiCaprio might inspire irrational grudges around these parts, but a hat tip to him for his commitment to the environment.
While promoting The Revenant in Tokyo, the freshly minted Oscar-winner lashed out against Republican presidential candidates Donald Trump and Ted Cruz, saying "We should not have a candidate who doesn't believe in modern science to be leading our country," he noted. "Climate change is one of the most concerning issues facing all humanity and the United States needs to do its part."
Di Caprio, of course, also took advantage of his Oscar acceptance speech to promote the issue, so you've got to hand it to the guy: he's consistent.