H.P. Lovecraft's Holy Grail of Horror Fiction Has Just Been Discovered
H.P. Lovecraft's long-lost manuscript written for Harry Houdini resurfaces — but we may never see it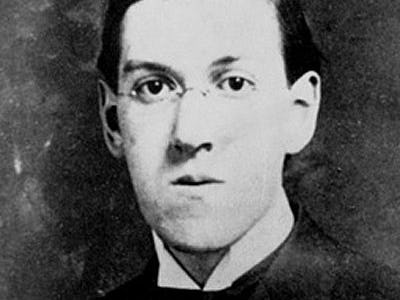 Yesterday, The Guardian reported that a long-lost manuscript of The Cancer of Superstition, a text written by H.P. Lovecraft, has resurfaced. The short book was found in a defunct magic shop, a very appropriate location.
Commissioned by Harry Houdini, The Cancer of Superstition was to be a skeptic's insight and investigation of superstition and its effect on history, humanity, and society. Lovecraft began writing the book in 1926, but work ceased when Houdini died before its completion; his wife, Beatrice, halted its progress. Just 31 pages in length, the manuscript discusses witchcraft, black magic, and early belief systems.
According to The Guardian report, The Cancer of Superstition manuscript changed hands several times with the rest of Beatrice's collection after her death in 1943. Now, Superstition is going to be placed up for auction by Potter & Potter Auctions; bidding will open at $13,000.
For long-dead authors like Lovecraft, works that aren't or will not eventually be in the public domain are rare. Even though there's some controversy and confusion around the status of Lovecraft's post-1923 works, everything published prior to 1923 is considered to be a part of the public domain. But, because The Cancer of Superstition was never published, copyright and, by extension, copyright expiration and public domain laws don't apply. It's an ultimate piece of horror fiction and Lovecraft memorabilia — and its fate rests solely with the highest bidder.
If The Cancer of Superstition becomes a part of a private collection like the one from which it's being auctioned, we're unlikely to see or hear anything more about it unless the bidder with the deepest pockets takes one for the team and finds a publisher for the long-lost work (probably torpedoing much of the original manuscript's value) or donates it to an entity that will display it publicly.
Previously, information about The Cancer of Superstition beyond an outline and a first chapter was scant. According to Potter & Potter Auctions, the manuscript is "further along than other surviving sources have indicated it had reached." That said, unless the manuscript falls into the hands of a particularly benevolent benefactor or an organization that intends on making The Cancer of Superstition available for Lovecraft and horror fiction fans everywhere, the contents could very well remain a mystery.