'Miss Peregrine's Home for Peculiar Children' Trailer Gets Tim Burton's Mojo Flowing Again
The director has had more misses than hits recently, but that's about to change.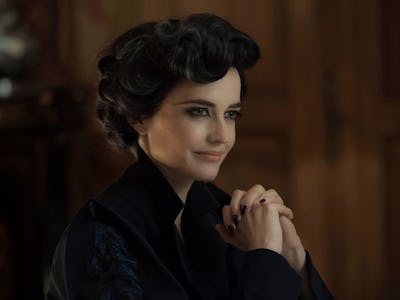 Miss Peregrine's Home For Peculiar Children, based on the book of the same name, was made to be an old-school Tim Burton movie. It's author's actual name is Ransom Riggs, it has weird old-timey pictures, quirky characters, a sense of timelessness, and dark magic. In his Beetlejuice and Edward Scissorhands days, Tim Burton could have made this glorious. However, in his more recent days of Alice in Nonsensical CGI Land and Johnny Depp Wears A Crazy Wig Again: The Movie, the idea of Tim Burton, Auteur Of The Weird and Zany, is a thing of the past. The big question, then, is: Will he ruin Miss Peregrine, or will this be the film that enables Burton to get his mojo back?
The trailer gives us a definitive answer.
And the tentative answer is that, yes, Burton got his mojo back. Gone is his over-reliance on Johnny Depp doing imitations of his earlier, better work. Gone is that cringeworthy feeling of trying too hard from Dark Shadows and the Alice in Wonderland movies. This looks like X-Men by way of Edward Scissorhands, with a dash of Big Fish — and Penny Dreadful to boot, thanks to the gloriously cast Eva Green. Courtesy of this trailer, it looks like Tim Burton's future is looking up.
The movie comes out on September 30.