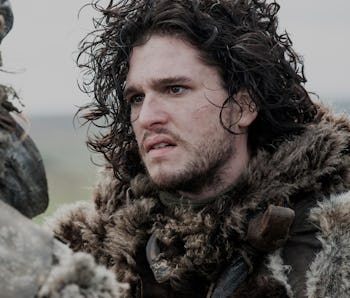 Science
Snow Artist Simon Beck Designs Giant 'Game of Thrones' Tribute
We bet this guy is more obsessed with Jon Snow than you are.
Since Jon Snow bled out at the end of Game of Thrones Season 5, you might have been busy. If you've spent the ensuing months re-watching all his scenes, frantically theorizing, or perfecting your own Snow pout, your obsession has nothing on Simon Beck's.
Snow Artist Beck paid tribute to our favorite fallen bastard and braved his own North-like weather, carving a giant dire wolf in the snow. Below, he explains his meticulous planning process, and looking like he should guest star as a member of the Night's Watch. He's tough enough to weather the snow, he's got a beard — and just listen to that authority. Midway through the video, he also howls like a wolf, displaying his own Warging prowess. Because, why not?
The North Remembers. Season 6 premieres on April 24th.