J.K. Rowling Confirms via Twitter That 'Fantastic Beasts' Will Be a Trilogy
She has officially responded. Anyone surprised?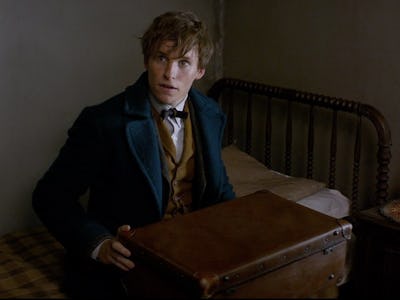 YouTube.com
Yesterday, J.K. Rowling took to her favorite pulpit, Twitter, to respond to a fan's misinterpretation of her release schedule. In doing so, the renowned author confirmed that upcoming film, Fantastic Beasts and Where To Find Them, would, in fact, be a trilogy:
The simple tweet is yet another example of Rowling's inimitable style with the concise medium. In one fell swoop, the British author confirmed a fresh trilogy of films set in the beloved Harry Potter universe, rebuffed the rumor of another film, and made the week of an everyday fan.
The news that Fantastic Beasts will be going for the long haul isn't surprising. When you take into account Harry Potter's $7.5 billion box office take and add to that the inclusion of two-time Oscar nominee Eddie Redmayne in the lead role, it's hardly surprising that Warner Bros. would want to get as much content as possible from its newest Rowling-inspired property.
Besides the news, the tweet itself is a response to a single fan's comment, proving once again that she's never forgotten the value of keeping your fans totally elated by keeping constant contact.
Of course, Rowling's Twitter prowess is widely acknowledged, so her deft hand is also hardly surprising. That said, this tweet does mark the first time in recent memory that the Harry Potter author has actually been wrong. Her claim that her forthcoming play, The Cursed Child will not be made into a movie is patently false. Sure, the deal might not be in the works right at the moment, but you can bet there's an army of suits waiting to option that bad boy as soon as the actors hit the boards.