The Good News About Marvel's FX TV Show 'Legion' Keeps on Coming
The series about Professor Xavier's son and his mutant buddies has some serious talent in front of and behind the camera.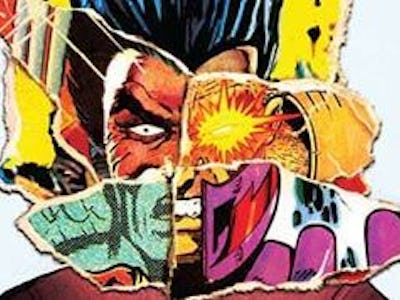 FX announced back in October that it had ordered a pilot for an X-Men universe drama called Legion, which would follow the struggles of mutant David Haller (aka Legion), who assumes he's schizophrenic until he realizes that he's the son of Charles Xavier. Marvel was involved, and the show was reportedly set in an alternate universe that would not interact with the events in X-Men: Apocalypse.
We've learned a few new things since then and everything seems pointed in the direction of this being a good show.
Fantastic leadership
FX Networks CEO John Landgraf announced in January that the Legion pilot that was being cast was likely to launch a series. "I'm pretty optimistic about Legion," he said. "The scripts are extraordinary."
That extraordinary pilot was written by Noah Hawley, showrunner of the critically acclaimed dark comedy Fargo. Jean Smart, who signed on to play Melanie, Legion's therapist, told IGN that Hawley was the sole reason she joined the show. "[Hawley] is the reason," she said. "He is the one reason. I am extremely flattered. It'll be interesting. This will be very different from Fargo."
Hawley told interviewers that he developed the show without knowing about Legion's character. "I basically came up with a TV show that I wanted to tell and then found the right character for it," he told TV Insider in October. "It was more about trying to find my way to what the show was. In some ways reverse engineering it. We found the perfect character."
The pilot is executive produced by Hawley and Lauren Shuler Donner, Bryan Singer, and Simon Kinberg of the X-Men cinematic franchise. Jeph Loeb from Marvel Television is on board, along with Jim Chory (director of Heroes) and John Cameron, producer of films like The Big Lebowski, Rushmore, and Lars and the Real Girl.
A Talented Cast
Dan Stevens, who chased after his cousin Lady Mary on Downton Abbey until being tragically killed off, will play the series lead, David Haller.
Aubrey Plaza will play Lenny, Legion's optimistic drug addict friend, and Fargo's Rachel Keller will play Syd, a street-smart female lead opposite Legion. Sources haven't confirmed if either of these characters are mutants, though Deadline cited "rumors" that Syd may have touch-related powers similar to Rogue's.
In February, Amber Midthunder from Banshee was cast as Kerry, a character whose description sounds suspiciously mutant-like:
"Midthunder will play Kerry, a woman of action with a childlike sense of wonder. A true savant, Kerry has lived a sheltered, but never dull life."
Just yesterday, [Katie Aselton from The League] (and wife to Mark Duplass) (http://deadline.com/2016/03/legion-katie-aselton-cast-fx-marvel-pilot-x-men-1201712391/) was cast as Amy, whom Deadline described as a fellow patient in a mental institution whom David finds attractive. Entertainment Weekly, however, described Amy as Legion's practical older sister. If the show is as much of a departure from the comics as creator Hawley suggests, Amy may very well be Legion's biological sister and not a mutant. If Legion does turn out to be Charles Xavier's son, Amy might be a mutant herself.
A Departure From the Comics
Showrunner Hawley has stressed during his pilot's development that Legion is not meant to be an addition to Marvel's existing cinematic universe, but it remains to be seen whether FX will want to draw in Marvel geeks by hinting at other mutants and larger patterns in the franchise.
Though all promotional language calls Legion a drama, the pilot's heavy involvement with writers and actors from Fargo, actors like Aubrey Plaza, and producers like John Cameron suggest the show will be a smart, dark comedy instead.