Racist Hacker Deletes Viral "Damn, Daniel" Video
But don't fret: a YouTube version remains.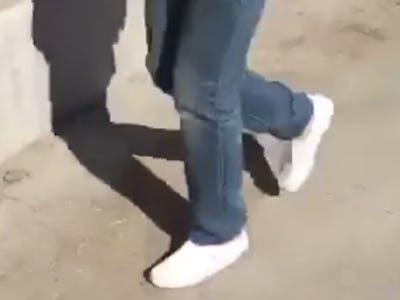 On Sunday night, the teenage boy responsible for the "Damn, Daniel" viral video had his Twitter account hacked by an overt racist bigot. This overt racist hacker bigot did not just tweet hideous ideas, images, and videos to the teenage boy's 164K followers: he also, deplorably, deleted the original video.
Let's hope you need some context, here. Once upon a time — in mid-February, 2016 — a quintessentially Californian, 15-year-old high school student named Josh Holz posted, to YouTube, a Snapchat Story compilation. The clips compiled featured himself reacting to his 14-year-old friend Daniel Lara's shoes. "Damn, Daniel," went the refrain, in addition to another amusing snippet: "Back at it again with the white Vans." It is a certifiable earworm.
The video got some absurd number of millions of views and the boys appeared on Ellen, who presented Josh with an Ellen-branded surfboard and Daniel, via Vans, with a lifetime supply of Vans.
Fellow teenagers and actual, sane adults around the globe continued to lose their shit, though they knew not why, lavishing the boys with attention and courtships. Doubtless, irreparable damage was done unto Daniel and Josh's formerly untarnished Californian egos; now, steeped in incomprehensible fame, each will live out his life with this moment as zenith. (And poor Daniel will be compelled to wear white, slip-on Vans for all eternity.)
The original, now-deleted video was uploaded to Twitter. A YouTube version remains:
And, as the newborn stars turn supernovae and watch as their existences are reduced to one-sentence character summations — He's the guy from that YouTube video about shoes! — they must suffer the rite of viral-internet passage. In this case, that rite of passage involves a momentary identity theft, dealt by hacker. If we may safely presume that young Josh's identity is by now wedded with his Twitter account, then we may safely presume that young Josh felt his identity suffer.
Damn.