A new financial report indicates the Universal-partnered streaming service is in very serious trouble.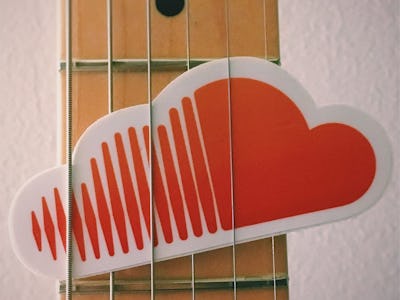 Soundcloud Facebook
The favorite streaming service for small independent artists all over the world — and even Drake — looks like it may be in hot water, in terms of its liquidity and longevity. The streaming service, according to a new financial report published by Music Business Worldwide, lost $44 million in 2014. Salaries and other overhead increased as the service brought in less money.
Its longevity last year was, apparently, largely because of over $70 million in "further capital investment."
The dire news is surprising because it comes directly after the service began a new initiative, moving into streaming radio in an ambitious — and it seemed, exciting — way. Also, last month the company entered a deal with Universal Music Group, which allows them to host a list of prestigious and lucrative pop artists on the label (rejoice, cheap Swifties!)
The ramifications of the data raise explicit concerns, according to experts. The company's auditor has clarified that the report "casts significant doubt on the company's ability to continue as a going concern."
It remains to be seen if this is true, and SoundCloud is acting like it's not a problem. Will the subscription model they have been hinting at since last summer enter the picture to pay off? Will they be able to continue to raise money for investors? Though it seemed they might be on the upswing — after a troubled 2014, which included a failed sale of the company to Twitter. It looks very dicey for your favorite waveform-displaying streaming player.