Fox Orders Pilot For 'Chad: An American Boy' Starring 'SNL'-Alum Nasim Pedrad
'SNL'-alum Nasim Pedrad gets another shot at prime-time playing a teenager in 'Chad: An American Boy.'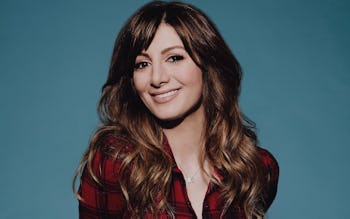 speakerpedia.com
When 'SNL' cast member Nasim Pedrad left the show in 2014, she thought she was on to bigger and better things. Unfortunately, the woman who'd made a name for herself playing quirky versions of famous ditzes like Kim Kardashian was moving on to Mulaney … and we all know how that turned out. In case you don't, Salon called her previous performance on the short-lived sitcom, "a frustrating waste of Pedrad's skills as both a comedian and an actress."
Since then, Pedrad has been popping up in solid supporting roles in a variety of otherwise mediocre shows. She's become the kind of actress who's constantly doing great work on the fringes without being afforded the chance to shine.
Until now. This morning, Variety announced that Fox had ordered a pilot starring Pedrad, who will play a 14-year-old boy. Now, wait, before you get turned off, consider this. First, Pedrad is skilled enough to play a kid. Just check out her Aziz Ansari (around 2:46):
That is some funny shit. Add to that Pedrad's demonstrated desire to tell the larger immigrant story from a fresh perspective and you might accidentally be looking at something kind of special. As Pedrad explained, "I'm thrilled to be able to portray a Middle Eastern family not working for or against Jack Bauer on network TV."
And while the series is absolutely getting the kind of "praise Fox's racial progressiveness" attention you'd expect, the most intriguing decision surrounding the show is to cast Pedrad as a male lead. It's the kind of experimental decision that allowed Fox's inspired Last Man on Earth to make it to the air waves, and it's a good sign that the American sitcom still has a few tricks up its sleeve.