Ubisoft Announces Open Beta for 'The Division,' Let Us Rejoice
The gaming company has declared an unexpected open beta for 'The Division' set for next Friday.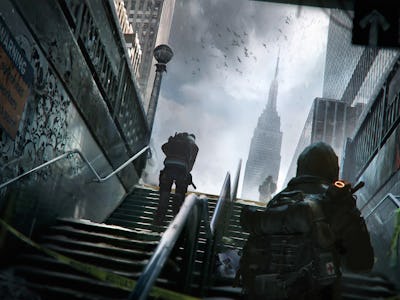 tomclancy-thedivision.ubi.com
With less than a month until the launch of The Division, Ubisoft's endlessly talked-about open world online shooter, the brass at the developer's HQ have made cheap gamers' dreams come true by offering a free peek at battle-scarred Manhattan in an open beta set to take place next week.
According to Ubisoft, "you'll be able to jump into the open beta from February 19-21 on PS4, PC, and Xbox One." Xbox One users will actually have a full 24 hours extra to tromp around the playground because sometimes it pays off when your console is backed by one of the richest companies in the world.
After the success of last weekend's one-day closed beta — read: people signed on and the things that were supposed to happen happened — Ubisoft has decided to double down on the launch of the its highly anticipated multiplayer game by offering potential agents a shot at playing through some of the story content that will be on offer when the game launches March 8. Those gamers who participated in the closed beta will get treated to new content for this latest trial outing. It's as if Ubisoft really believes there are people out there who aren't planning on buying The Division on day one.
The Division is a third-person shooter set in an online world in which players take on the role of agents investigating the aftermath of a viral outbreak that has set the United States' government on its heels. Boiled down, that basically just means that you and a buddy can run through a largely deserted Manhattan engaging in firefights with AI combatants and real life opponents. It looks pretty sweet. And next Friday through Sunday, you can check it out first hand.